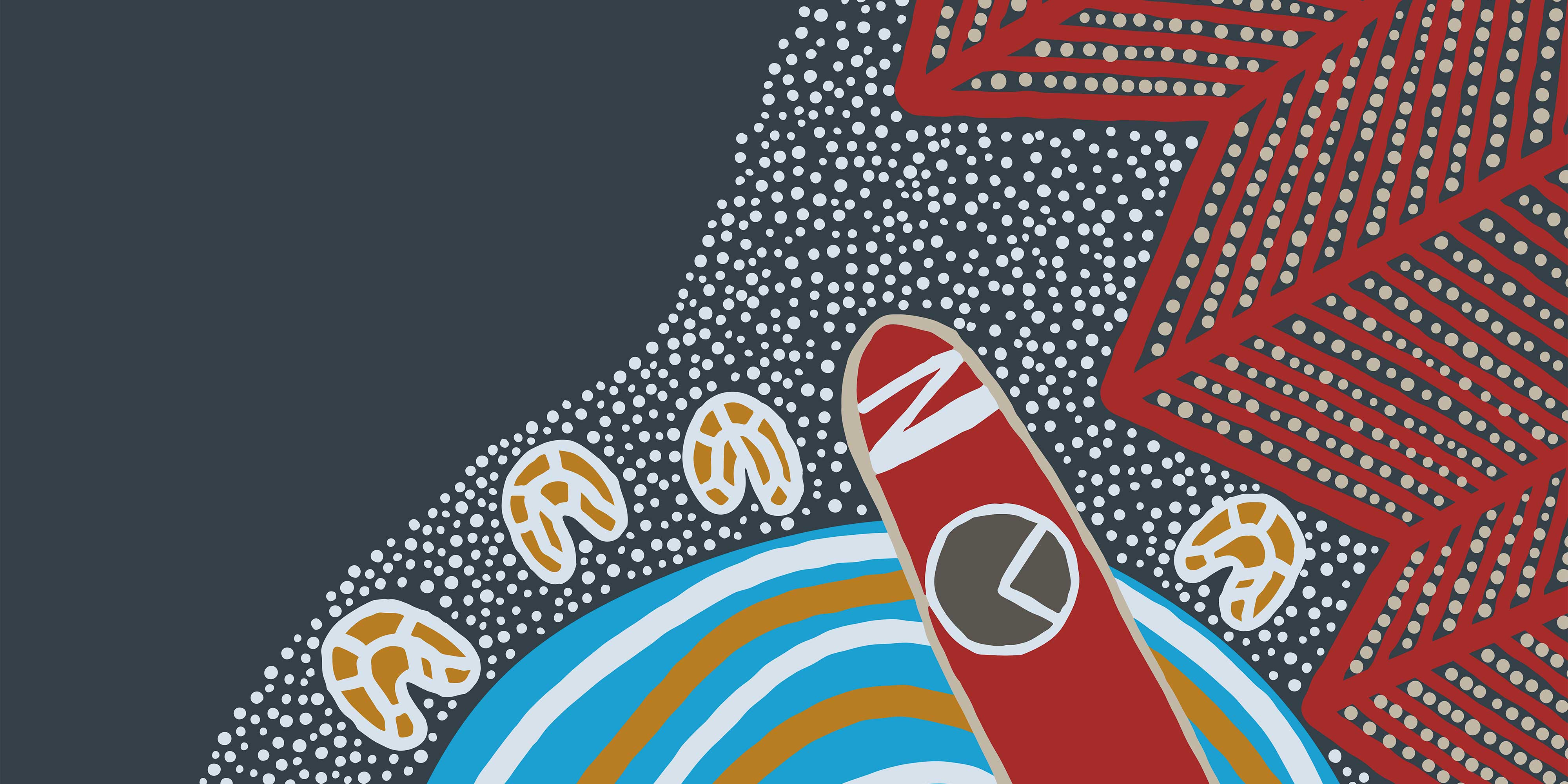 Reconciliation Action Plan
We've launched our Reconciliation Action Plan
We have launched our first Reconciliation Action Plan (RAP), which is the start of our journey towards reconciliation with First Nation peoples and communities. Our RAP is the cornerstone of our commitment to reconciliation, implementation and continuous improvement - and is essential to turning our good intentions into action.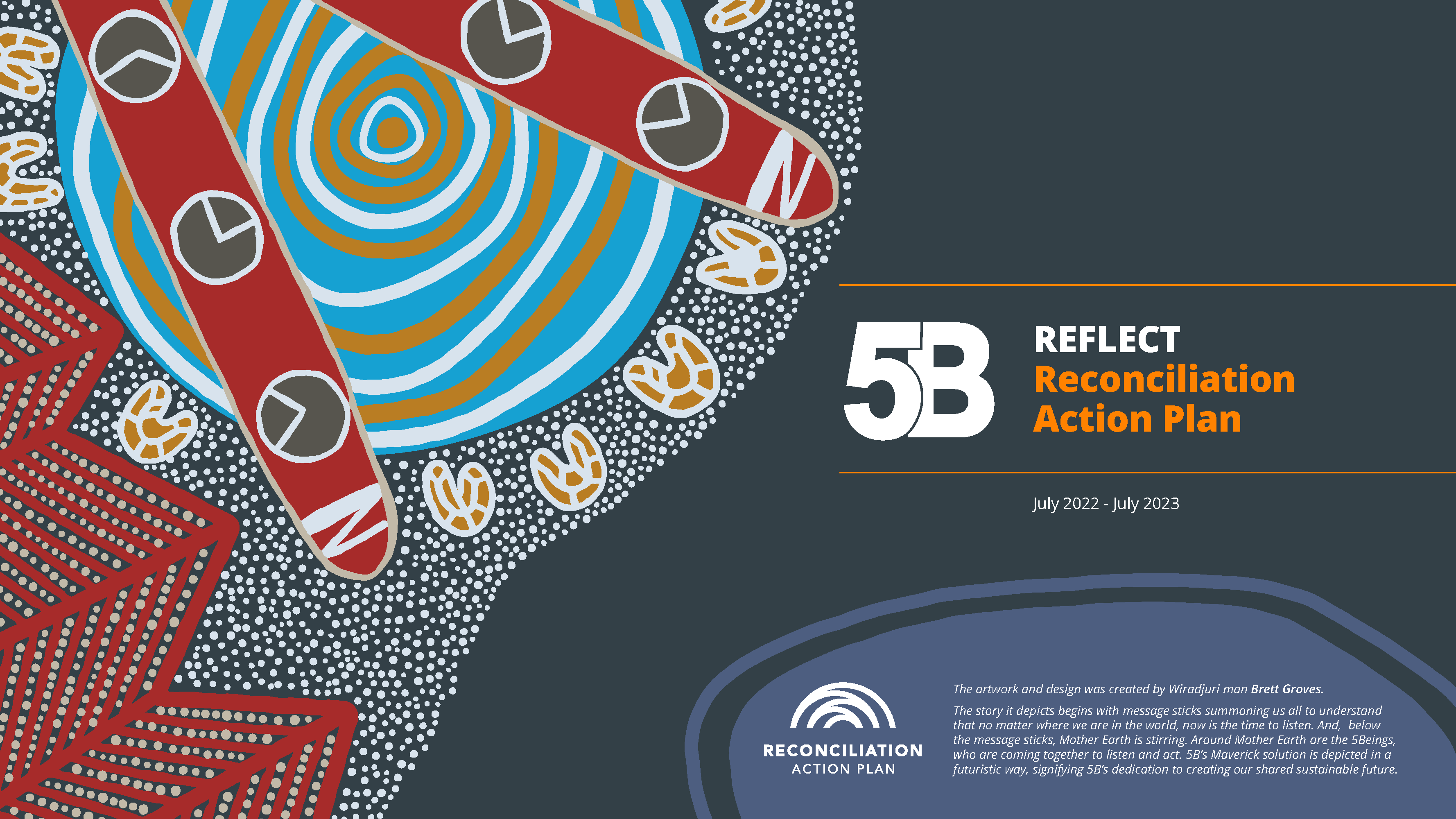 The artist
Brett Groves is a Wiradjuri born man who has the privilege of working and living on Dharug and Gundungurra land.
After calling Dharug country home for a time has now returned to his birth place Wiradjuri country.
"I am very proud to be Indigenous and even more proud to be part of the new narrative for Indigenous Australia."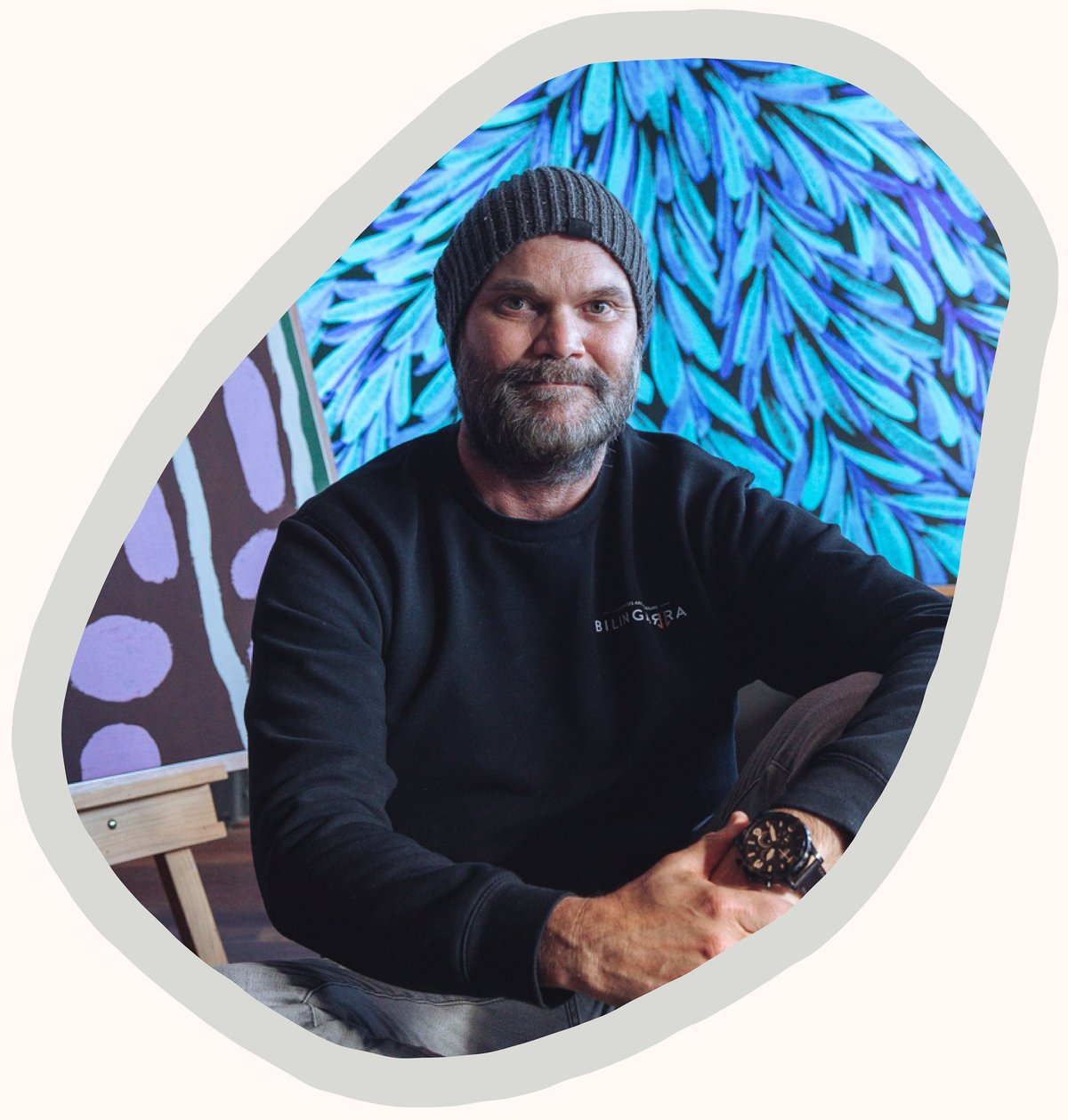 The artwork story
The story it depicts begins with message sticks summoning us all to understand that no matter where we are in the world, now is the time to listen. And below the message sticks, Mother Earth is stirring. Around Mother Earth are the 5Beings, who are coming together to listen and act. 5B's Maverick solution is depicted in a futuristic way, signifying 5B's dedication to creating our shared sustainable future.
Our vision for reconciliation
5B envisions a world in which First Nations peoples are recognised and respected as the Traditional Custodians of this land we call Australia.
We see a reconciled Australia as a physically and emotionally safe place for all inhabitants. It will be a society where Aboriginal and Torres Strait Islander peoples are shown respect through cultural awareness and working partnerships, and all peoples actively contribute to a culture grounded in truth, justice, healing, and historical remembrance. We see treaty, and as a result, an Australia that gives back to First Nations peoples the ability to maintain traditions, cultural autonomy and the jurisdiction of laws, land and sea.
In pursuit of this vision, we will create paid employment pathways, educational opportunities, and reinvestment in Aboriginal and Torres Strait Islander communities. We see First Nations peoples in leadership roles within our organisation. 5B represents solar in every corner ofAustralia, so our technology rests on Country, traditionally owned and cared for by First Nations peoples. Our commitment is to honour the spiritual connection Mob have to Country, sky and sea, and to respect and embrace First Nations knowledge and culture in order to build the clean energy future to which we aspire.
Acknowledgement of Country
5B acknowledges the Traditional Custodians of the land, seas and skies. We acknowledge the Gadigal and Bidjigal peoples of the Eora Nation where our HQ is situated, the Kaurna peoples where we have our manufacturing facility, the Larrakia peoples where our NT facility is located.
We acknowledge their continued connection to Country, their strong culture and proud communities. 5B pays our respect to Elders past and present and extends that respect to all Indigenous peoples globally. 5B endeavours to learn from and build meaningful and reciprocal relationships with First Nations peoples and communities.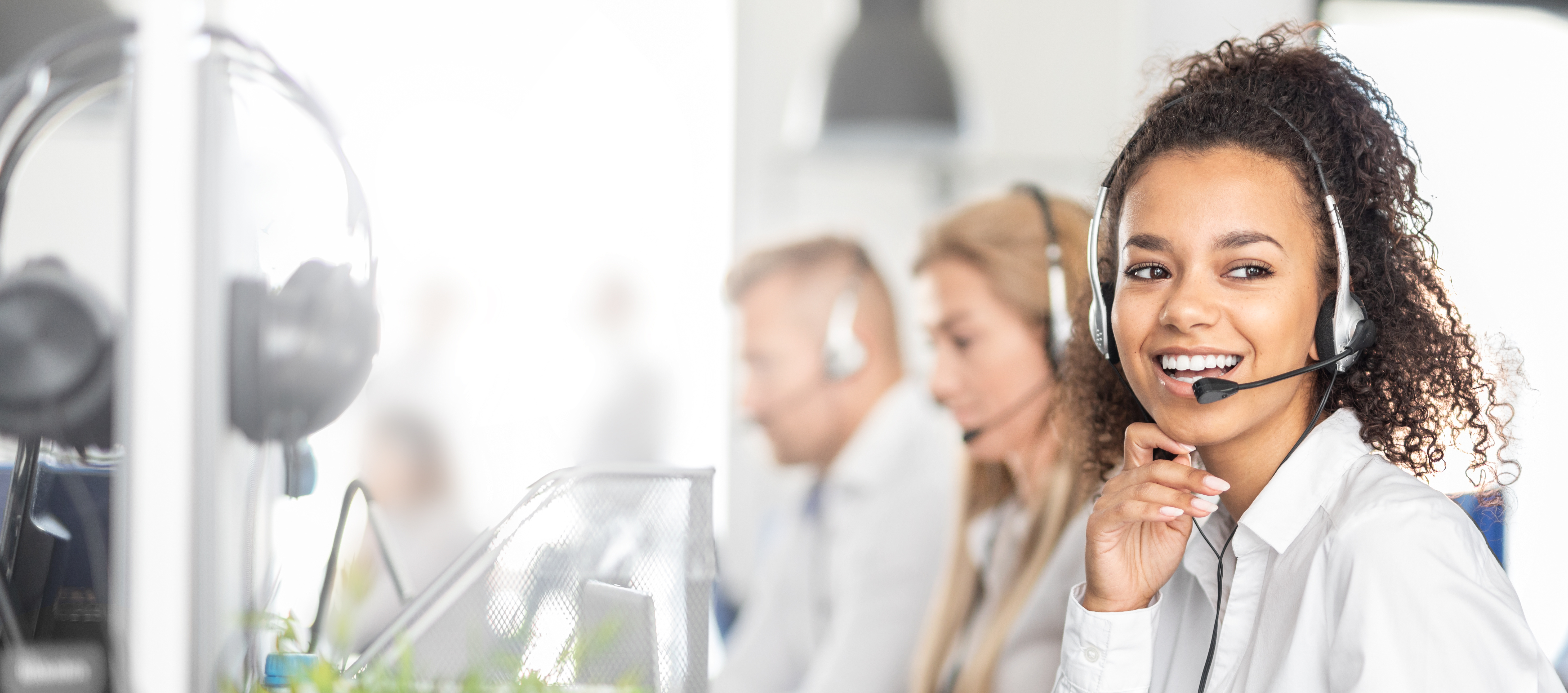 Have a question?
We'd love to hear from you.