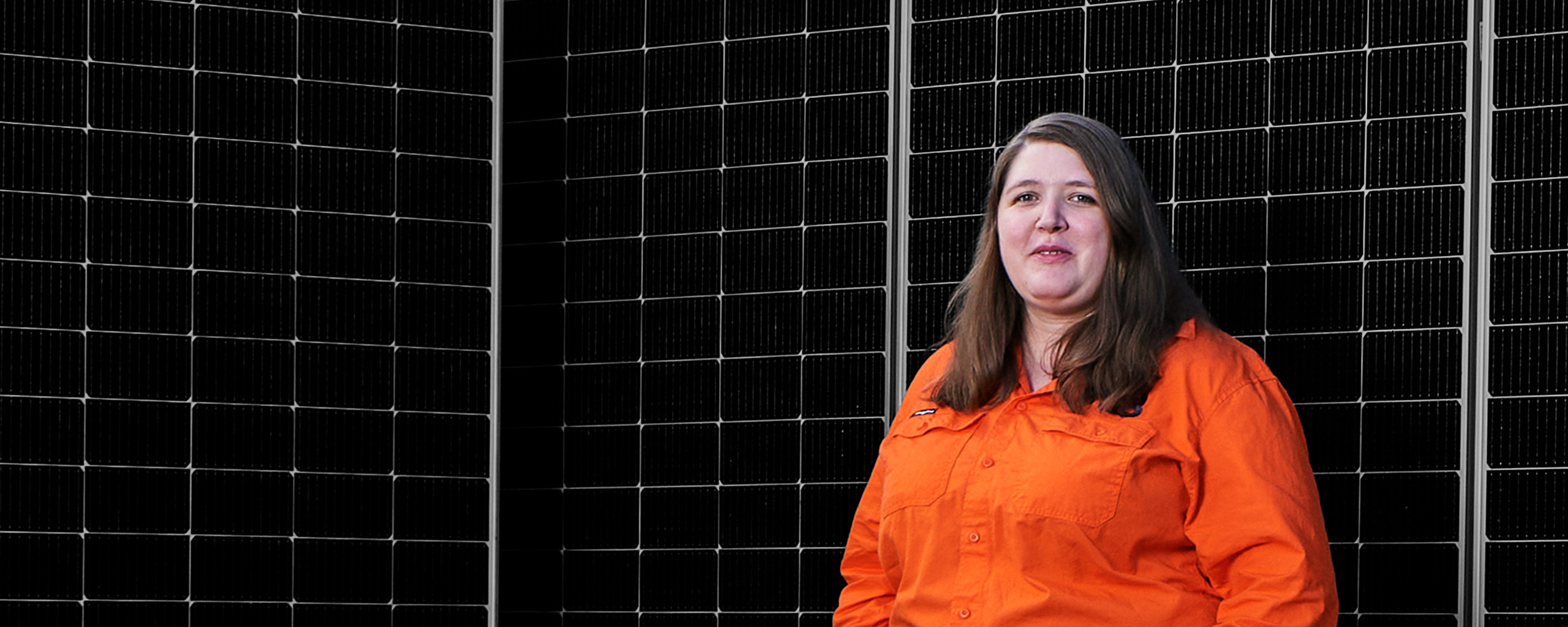 Celebrating women in STEM
"You can't be what you can't see"
Women at 5B - Sarah Pope
5B senior solution delivery manager, Sarah Pope says the variety of roles that women now occupy in the renewable energy sector, compared to a decade ago when she was the only woman in a team of 30 on site, is both mind-blowing and encouraging.
In this Q&A she talks about her journey from a receptionist 16 years ago to her role at 5B overseeing project delivery for half a dozen solar farms.
How did you get into the renewable energy sector?
I grew up in country South Australia, near Clare, and did a business administration traineeship straight out of high school - I was young, still only 17 when I graduated and had no idea what I wanted for a career.
I moved to Adelaide a couple of years later and worked for a firm that was acquired by engineering company SMEC. I started in reception but quickly moved up to project support roles.
A lot of wind farms were popping up around the region where I grew up at the time. I took a site admin role for Vestas for the Waterloo Wind Farm construction. It was a 12-month contract that turned into 3+ years working in New Zealand, as well as the AGL Macarthur Wind Farm which was the biggest wind farm in the Southern Hemisphere at the time.
"I wanted to work for a company that put a woman in charge of its biggest, most exciting project"
Sarah Pope
Senior Manager Solution Delivery, 5B
I took a 6-year break from renewables which included working in land development in Melbourne but always intended to return to the sector. I really missed the vibe and atmosphere, the people working in renewables are so passionate and excited about what they're delivering and the movement they are a part of.
I was later approached to work with Enerven on SA Water's Zero Cost Energy Future program. It was too good an opportunity to say no. It was a landmark program - no one else had done what they were doing at that scale.
I first encountered 5B on this program. They were the solar technology supplier for the Happy Valley project and had a female project manager. It was one of my favourite projects because the 5B Maverick technology was different. But I remember saying to a friend 'I want to work for a company like that some day that puts a female project manager in charge of their biggest project'.
You say you often feel like a fraud because you're not an engineer. How much does having a STEM degree matter if you want to participate in cutting edge renewables projects and technology innovation?
Yeah, it's a funny thing, I often feel like a fraud working alongside all these brilliant degree-qualified engineers and subject matter experts. It depends what you want to do, there are obviously roles that are highly technical and require subject matter expertise, but as a project manager you interface with multiple disciplines and you can't be an expert in everything. I've come across a lot of people who have ended up working in a different area than their degree because that's where their interest lies. Over time, I've come to accept that I've got over a decade's worth of practical experience, working alongside some very senior people, and that everyone has their own journey to get to where they are.
At the age of 22, you were the only woman on site out of a team of 30-odd. How did it feel?
When you're in it you don't notice it, although I felt it more acutely on projects away from home. I remember being so excited to have so many women on site for the Macarthur Wind Farm project - there were maybe 10 out of a workforce of over 200.
What's the biggest mistake women make in their career?
We don't apply for the roles because we don't think we'll get them. Sometimes that's a misconception. Other times, history has taught them that's the case.
Everyone's seen someone get a role based more on who they know than on merit. When you see that, and also don't see anyone like you in that role, it can be discouraging and a real deterrent. It's hard to be what you can't see. It's one of the things I love about 5B, there's more variety in the types of roles that women hold.
Who were the 'boosters' in your career?
My site manager at Vestas - he insisted that I should stick with his project team and roll over from project to project. At the time, I didn't really appreciate how that set me up for future roles.
My manager at Enerven - for about a year he would ask me 'What do you really want to be doing?'. I wouldn't give a clear answer. I'd pretend I didn't hear it because I didn't believe I could manage my own project although I had already done most of the parts separately - he pushed me to admit what I wanted and to go after it.
The 5B project manager on the Happy Valley solar farm project - she is an incredible role model for women in renewable energy. Working in a male dominated environment, some women can become too tough to over compensate. She wasn't like this, she had her own approach and was well-respected.
My first manager at 5B - he challenged and empowered me, building my confidence in what I could achieve. I grew professionally more in 9 months than in any 2-year period prior.
What to do now?
If you'd like to work with other passionate experts on our team, or learn more about our purpose and values, visit our Careers page.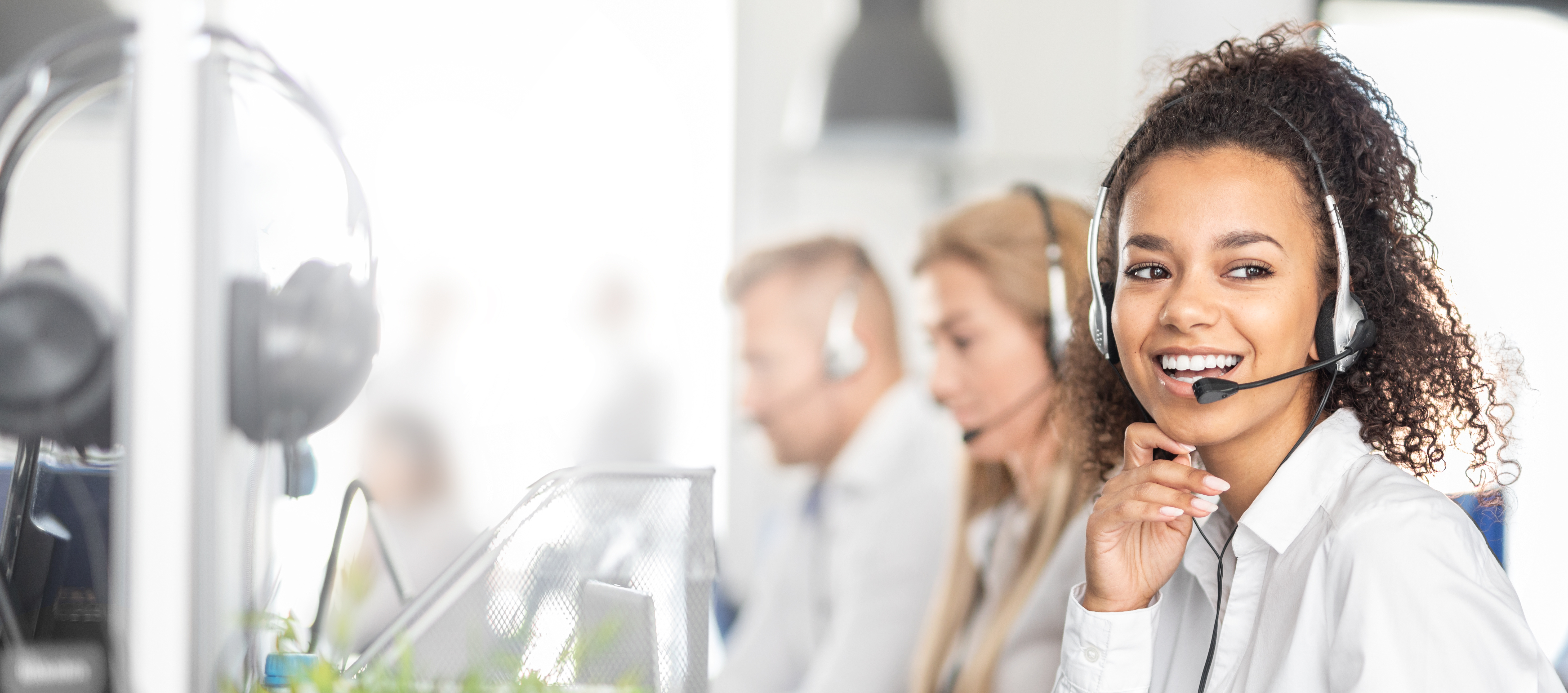 Join our team
We're looking for the best and brightest.