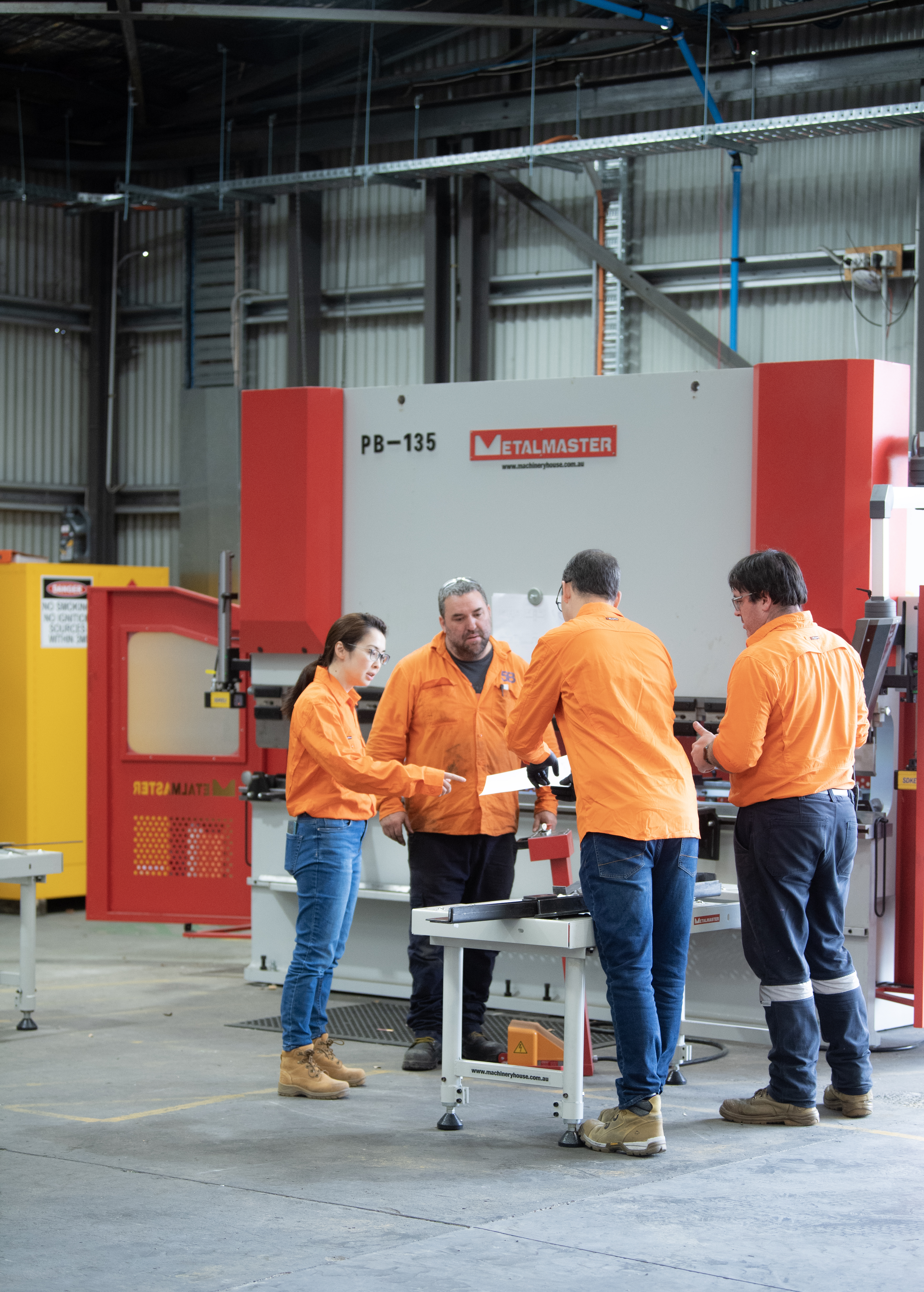 Award-winning solar solutions & teams
5B wins Iberdrola's 'Start-up challenge'
5B is one of five companies worldwide to win Iberdrola's 'Start-up challenge' for innovative structures optimising the cost of large photovoltaic plants.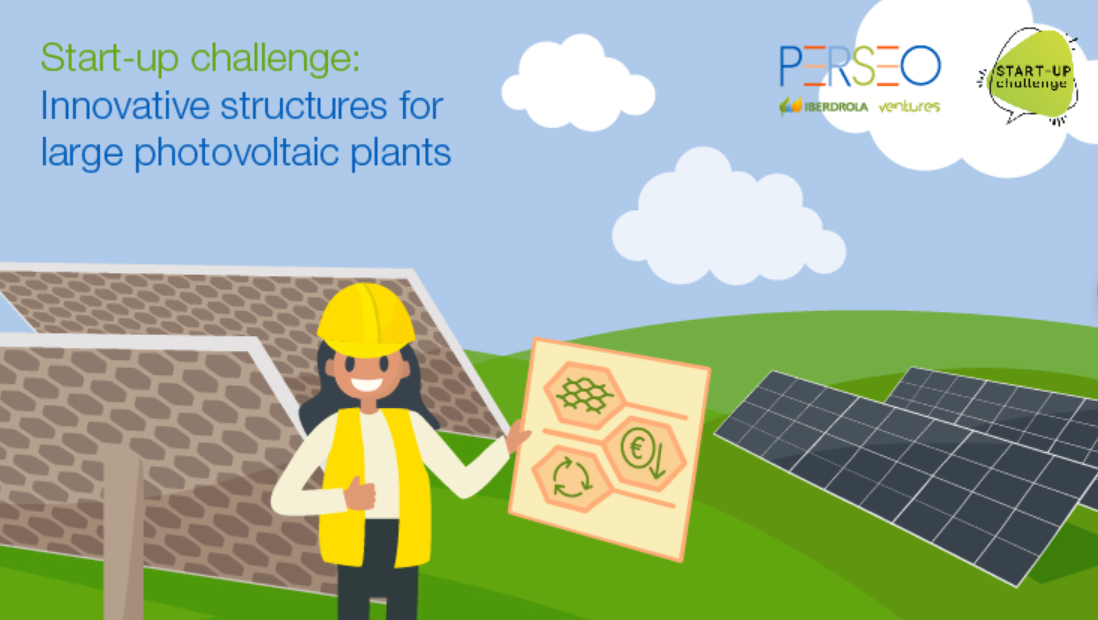 Iberdrola recognised the benefits of 5B's solar solution in its search for sustainable structures that allow cost optimisation either because they are made of alternative materials to steel or because their ratio of steel per MW built is lower than that of conventional structures.
It's official: 5B is a Green Power Player
5B co-founders Chris McGrath and Eden Tehan have been listed among Australia's most influential voices in climate change and the green economy in The Australian's 100 Green Power Players 2023 list for the second year running.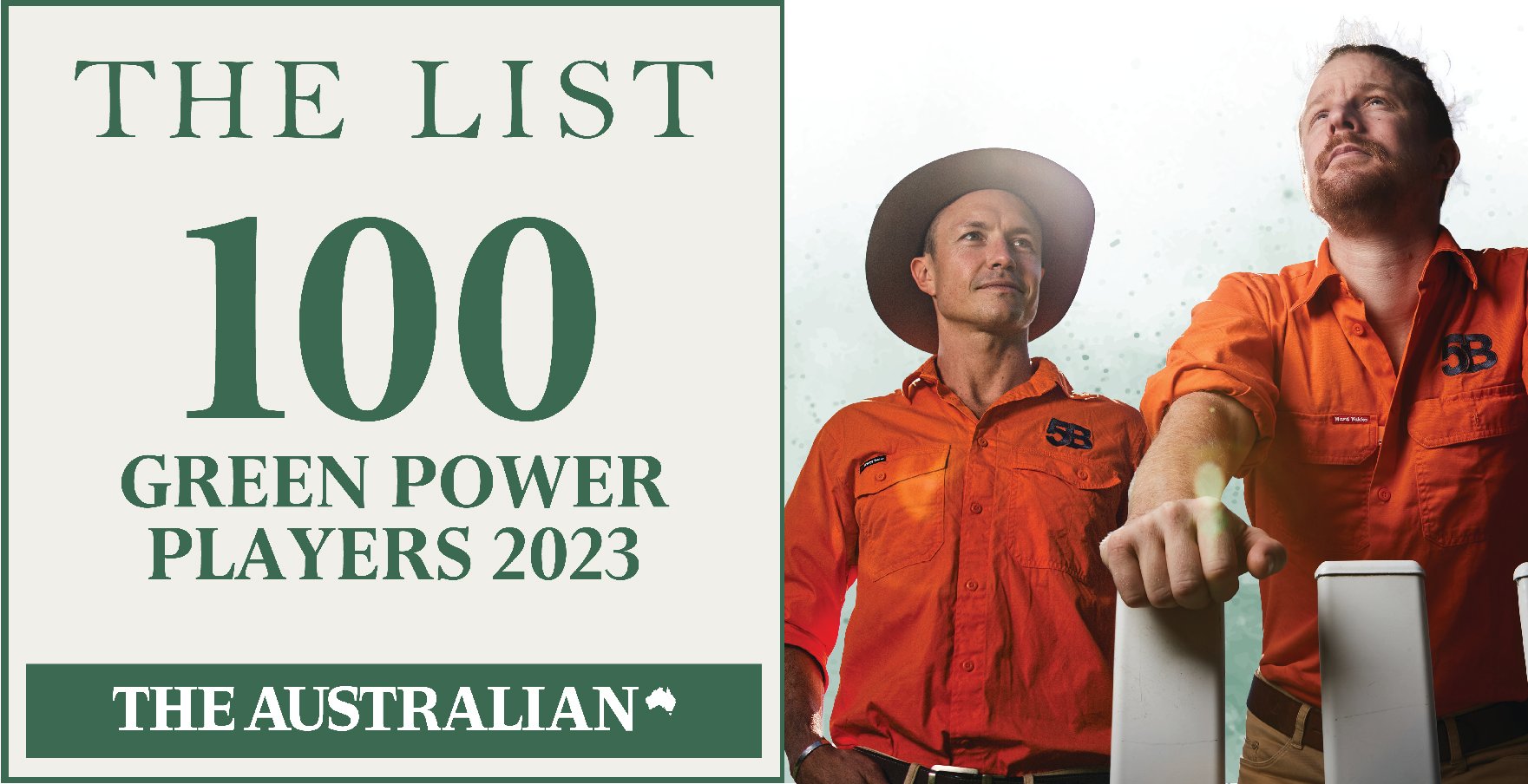 It acknowledges the hard work of our incredible team of 5Beings to increase access to large-scale solar systems which are lower in cost and more energy dense than traditional methods.
5B wins World Future Awards for revolutionary work in fast solar
5B has been honored with a 2023 World Future Award for best solar solution, placing it among a group of forward-thinking industry leaders who are shaping the world of tomorrow by innovating and pioneering solutions that will have a positive impact on people's lives.

WFA celebrates brands that excel in developing and implementing efficient and sustainable solutions to meet the needs of the society of the future.
5B is a Darcy Partners top innovator in renewable energy
Energy technology scouting and innovation advisory firm Darcy Partners has selected 5B as a top innovator in renewable energies.
Darcy Partners classifies 5B as an innovator that its members "should definitely be talking to".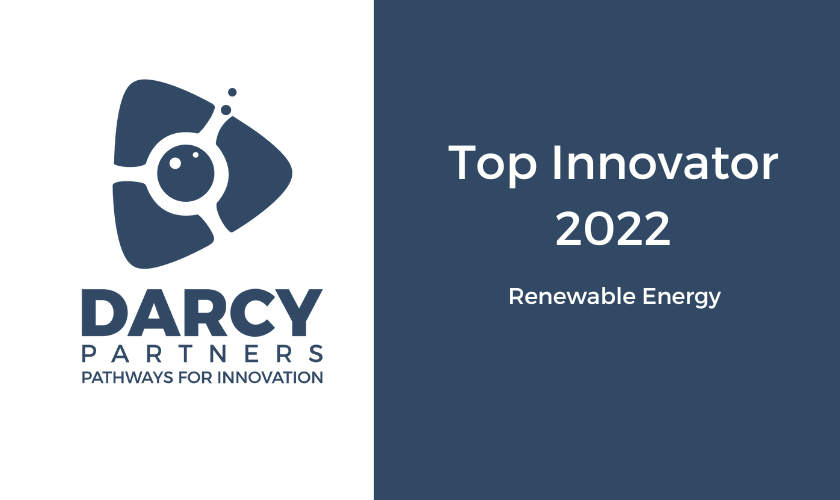 5B joins CleanTech's APAC 25 list
5B has been recognised in CleanTech's 2022 APAC 25 list as one of the most innovative cleantech companies in the Asia Pacific region.
The APAC CleanTech 25 is an annual list of private sustainable innovation companies that are poised to make a significant impact in the next five to ten years.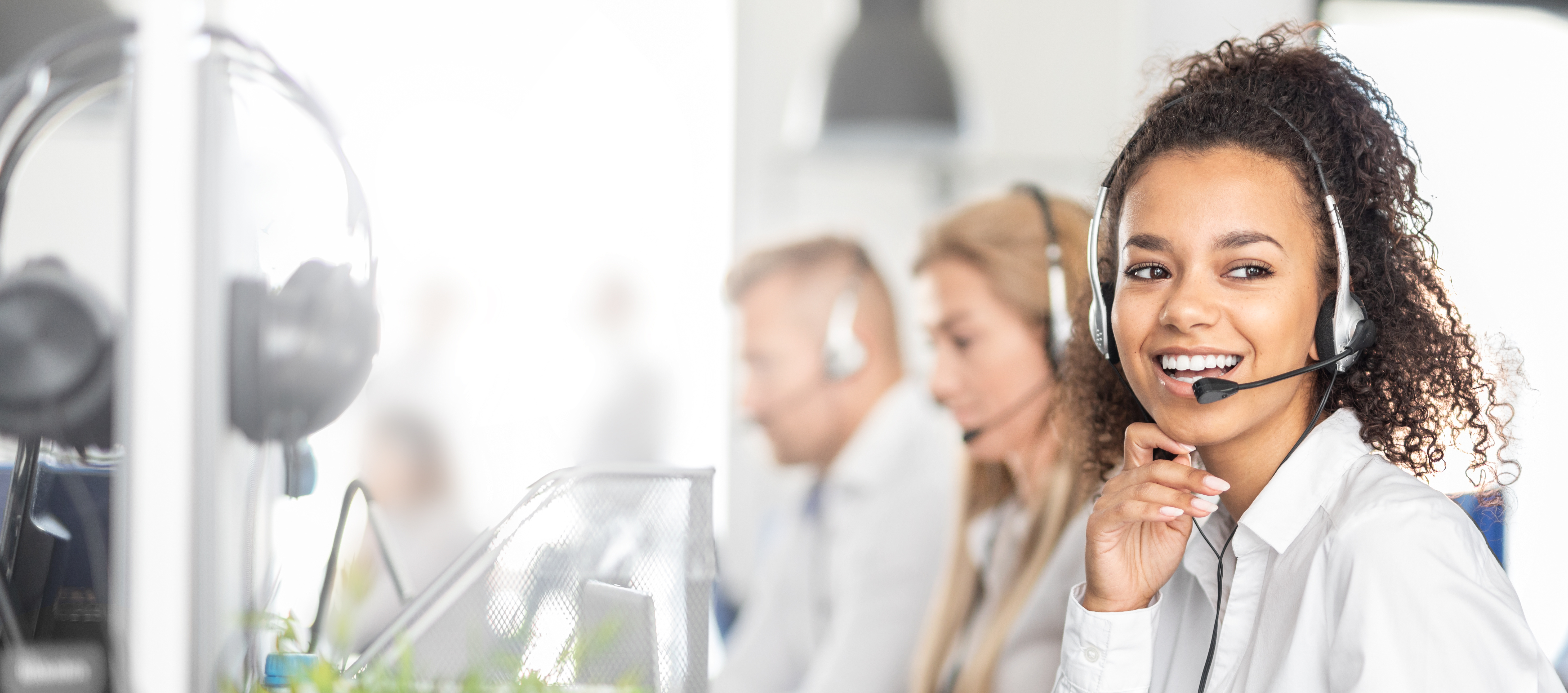 Have a question?
We'd love to hear from you.