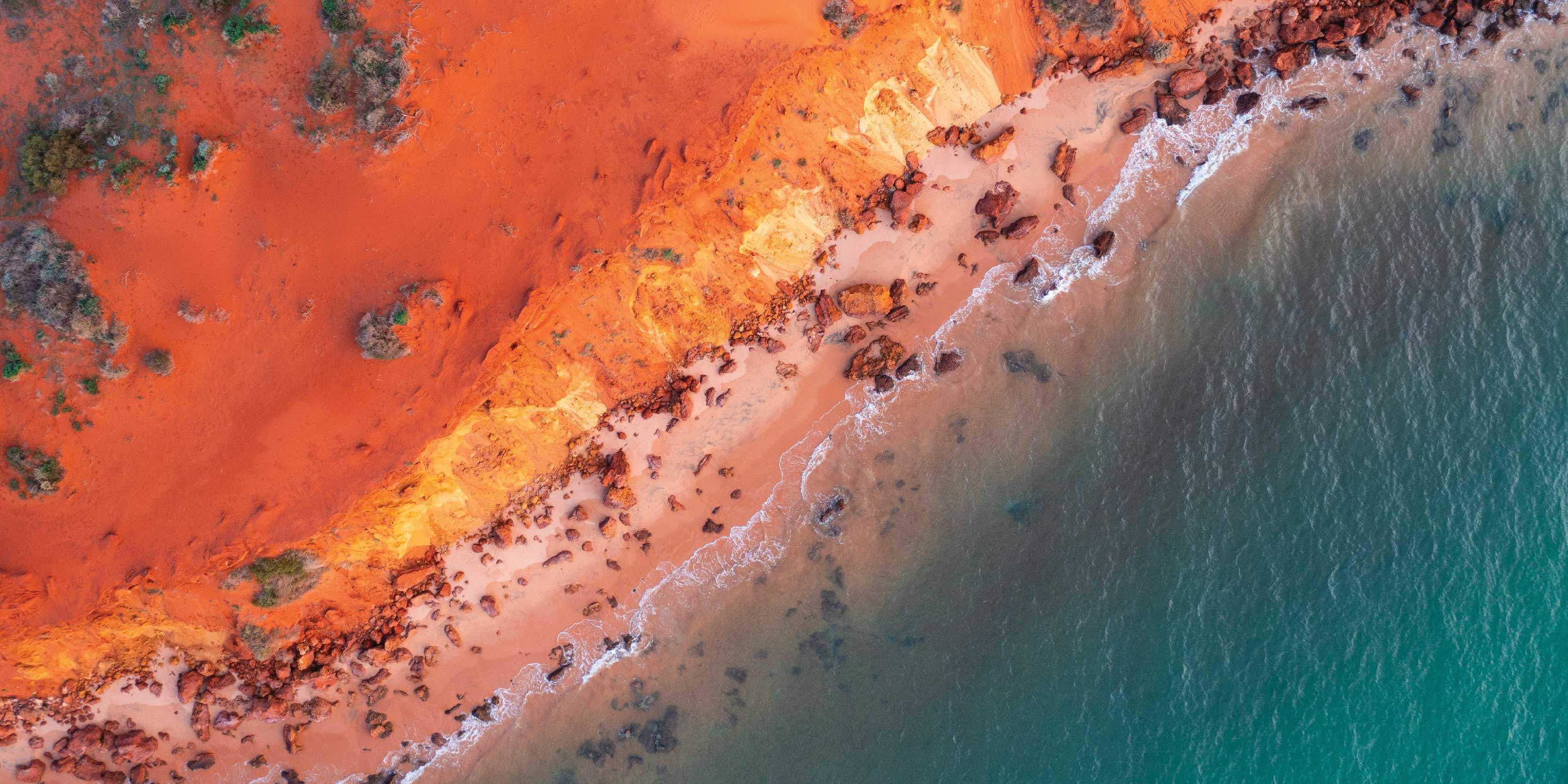 The executive team guiding our growth.
Chris McGrath
Co-founder & chief executive officer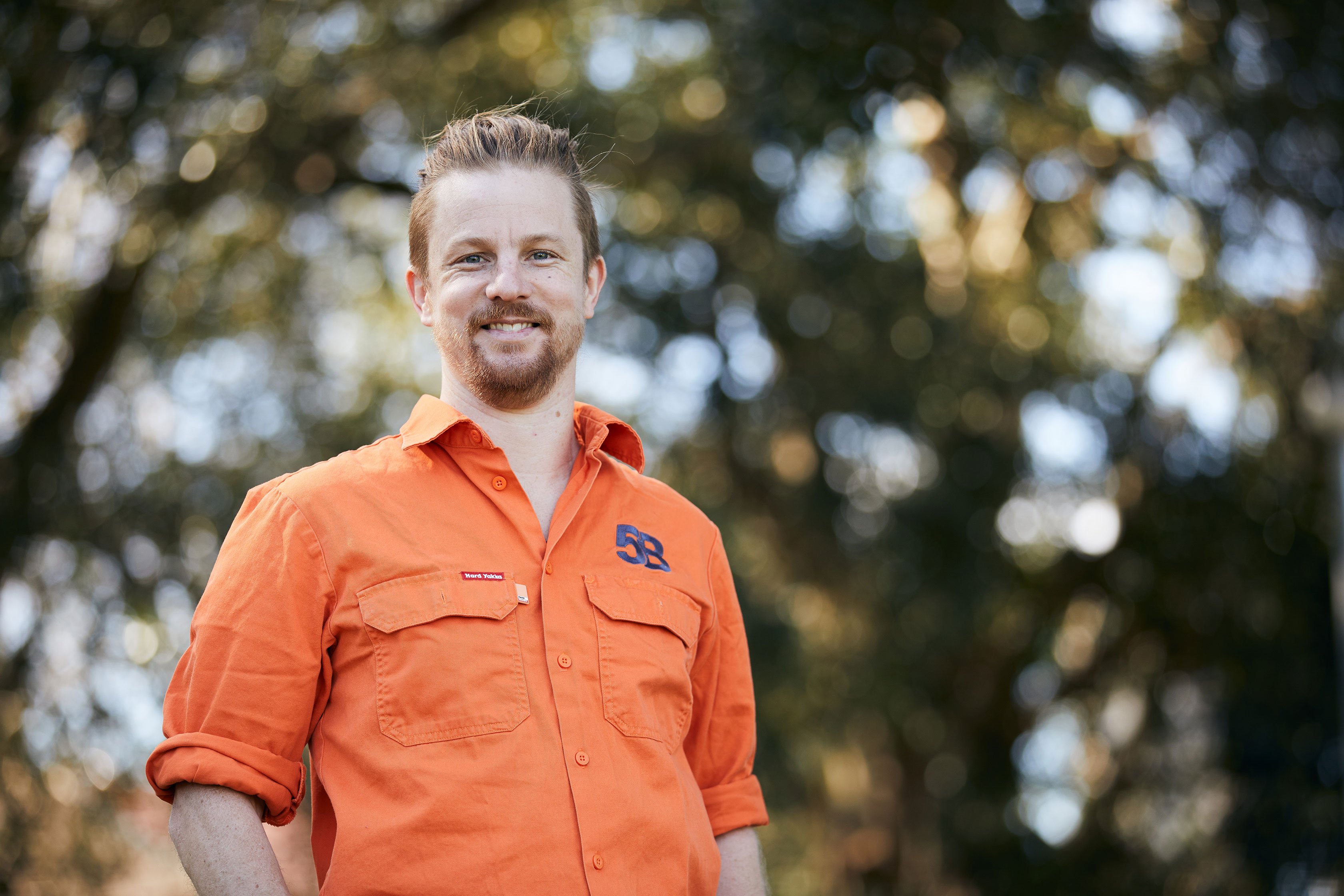 In 2013, 5B arose from Chris' passion to accelerate the global transition to clean energy. Chris' vision has grown 5B from a small start-up to a global organisation, hosting award-winning technology. As chief executive officer, Chris has a strong focus on developing cutting-edge technology that reduces the cost of renewable energy. Under his leadership, our team has reinvented the solar supply chain to simplify how projects are delivered, with fewer materials, lightning-fast deployment, and streamlined logistics.
After graduating with 1st class honors in renewable energy engineering at the University of New South Wales (UNSW), Chris and 5B co-founder Eden Tehan designed and installed a micro-hydropower system for the remote Vanuatu village, Imaki. Chris then founded 'Solar Fields', where he worked with government, communities and the private sector on various projects from early-stage development through to delivery. His prior experience at Infigen Energy as development manager prepared him to inspire and lead our team at 5B.
Chris is an avid explorer of the natural world. He is a tech diver, a rock climber, and enjoys nothing more than a good adventure with great friends.
Eden Tehan
Co-founder & general manager, new markets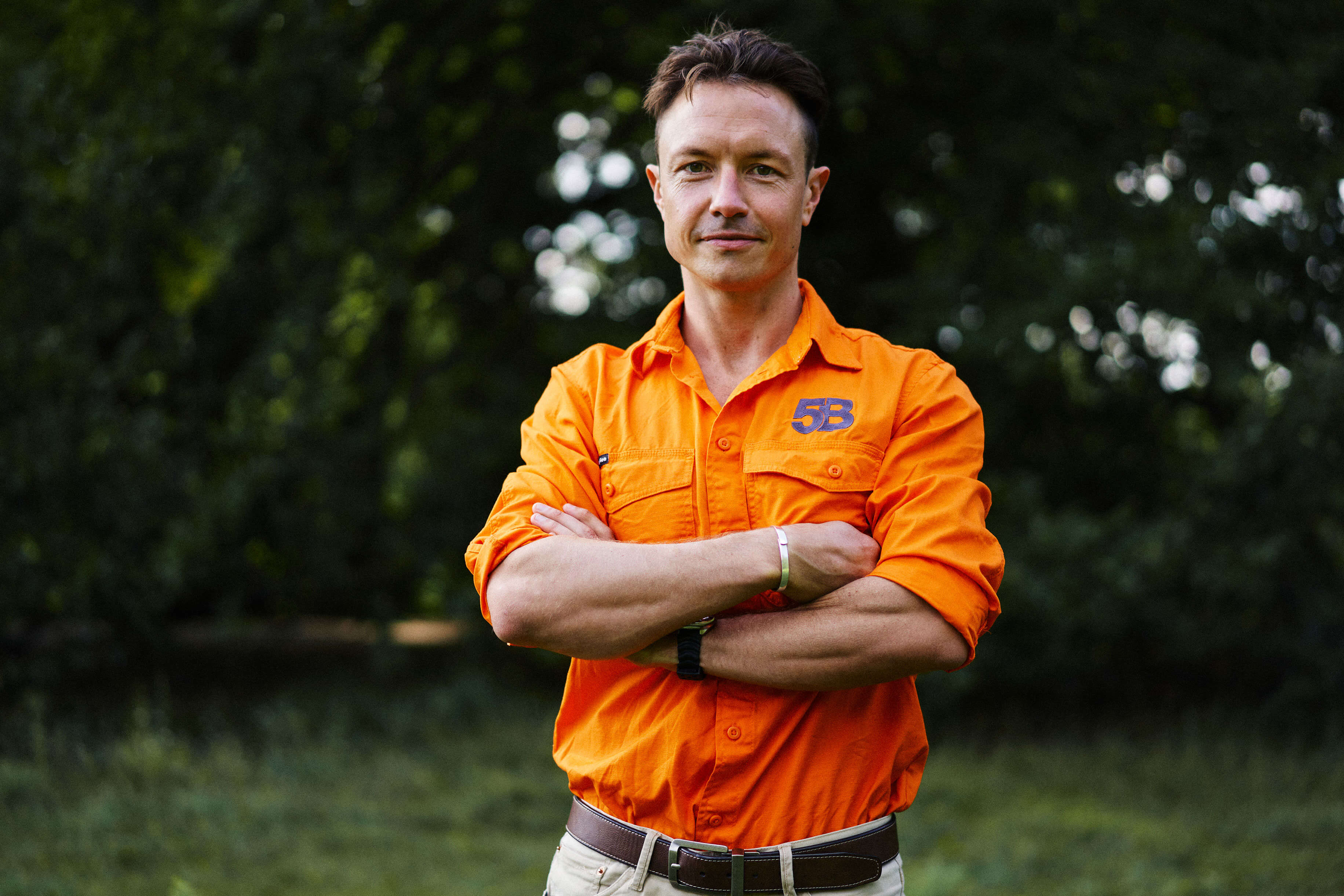 Eden is a modern day Renaissance man and the creative mind behind the name 5B - standing for 5 Billion years of sun. His extensive career in the Australian energy industry and drive for the global transition to clean energy has helped make 5B what it is today. As general manager, new markets, Eden is spearheading 5B's global growth.
Eden is a photovoltaics engineer. His first project was a micro-hydropower system that delivered renewable energy to a remote village in Vanuatu. Prior to founding 5B, Eden worked in Infigen Energy's development team. He delivered Infigen's first solar PV asset, the Capital Solar Farm in 2013, which was also the country's first solar PV facility participating in the wholesale market.
Born in Tokyo, Eden speaks fluent Japanese. 5B and solar are Eden's biggest passions, but he can also be found enjoying music, running, food, and seeing the wonders of the world.
Nicole Kuepper-Russell
Deputy chief executive officer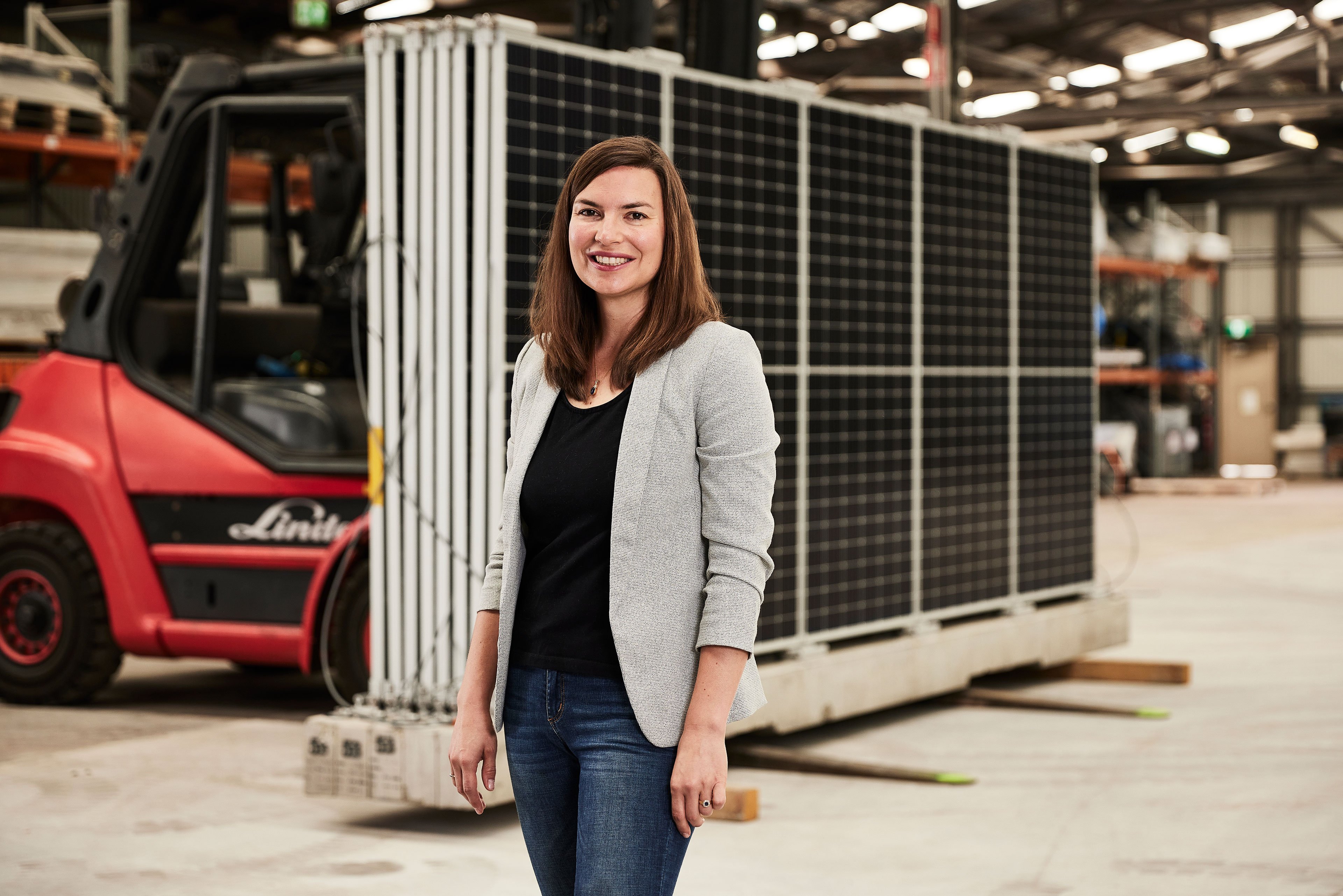 Nicole joined 5B in August 2020 as chief strategy officer, tasked with developing, communicating, and executing 5B's strategy. Nicole applies an expert level of organisational efficiency and has reinforced the culture of our growing company. She transitioned into the role of deputy CEO in May 2022. Her expert knowledge in photovoltaics combined with her passion for addressing the reality of climate change makes her a perfect fit for 5B.
Born in Australia to German parents, Nicole is fluent in both English and German and is proficient in Spanish. An excellent communicator, she is always looking at the bigger picture and values diversity and inclusion above all else.
Nicole has over 10 years of management consulting experience with Bain & Co, working across strategy development, innovation, performance improvement, and organisational design in the energy and industrial sectors. She also has deep subject knowledge and expertise in photovoltaics, having completed a PhD in solar cell devices at the University of New South Wales (UNSW).
Simeon Baker-Finch
Chief product officer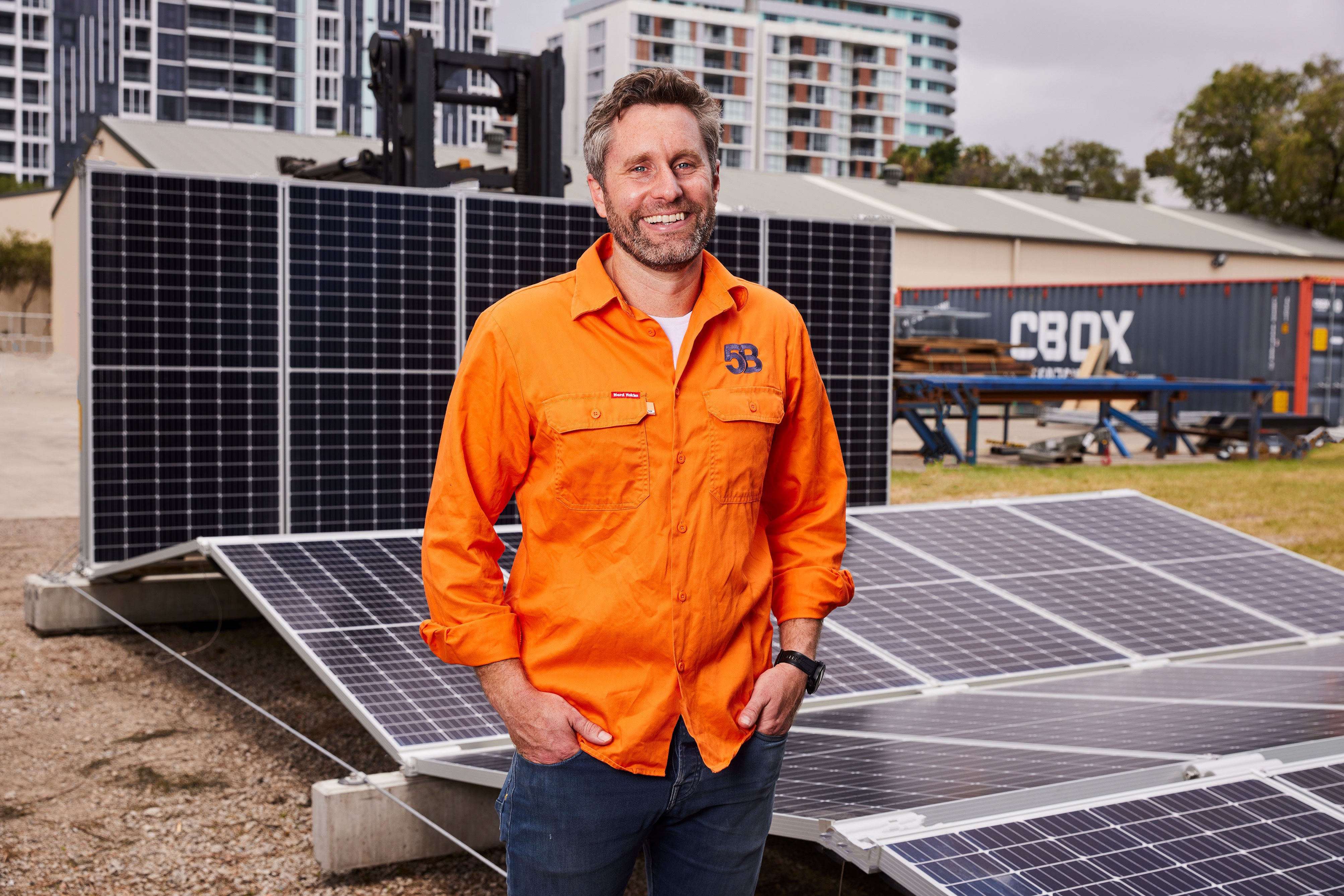 Simeon Baker-Finch is the chief product officer at 5B. He leads a passionate team with a resolute determination to accelerate the clean energy transition.
In 2012, Simeon graduated from the Australian National University with a PhD in engineering (photovoltaics). He has a decade of diverse experience spanning strategy, research, commercialisation, venture investing, and manufacturing.
Among his notable achievements are the delivery of First Solar's 100MW production line for novel silicon solar cells in 2016, design and delivery of software for AGL Energy's Virtual Power Plant in 2018, and execution of AGL's joint venture and technology agreement with UK energy retailer, Ovo in 2021.
Sharon Markulin
Chief financial officer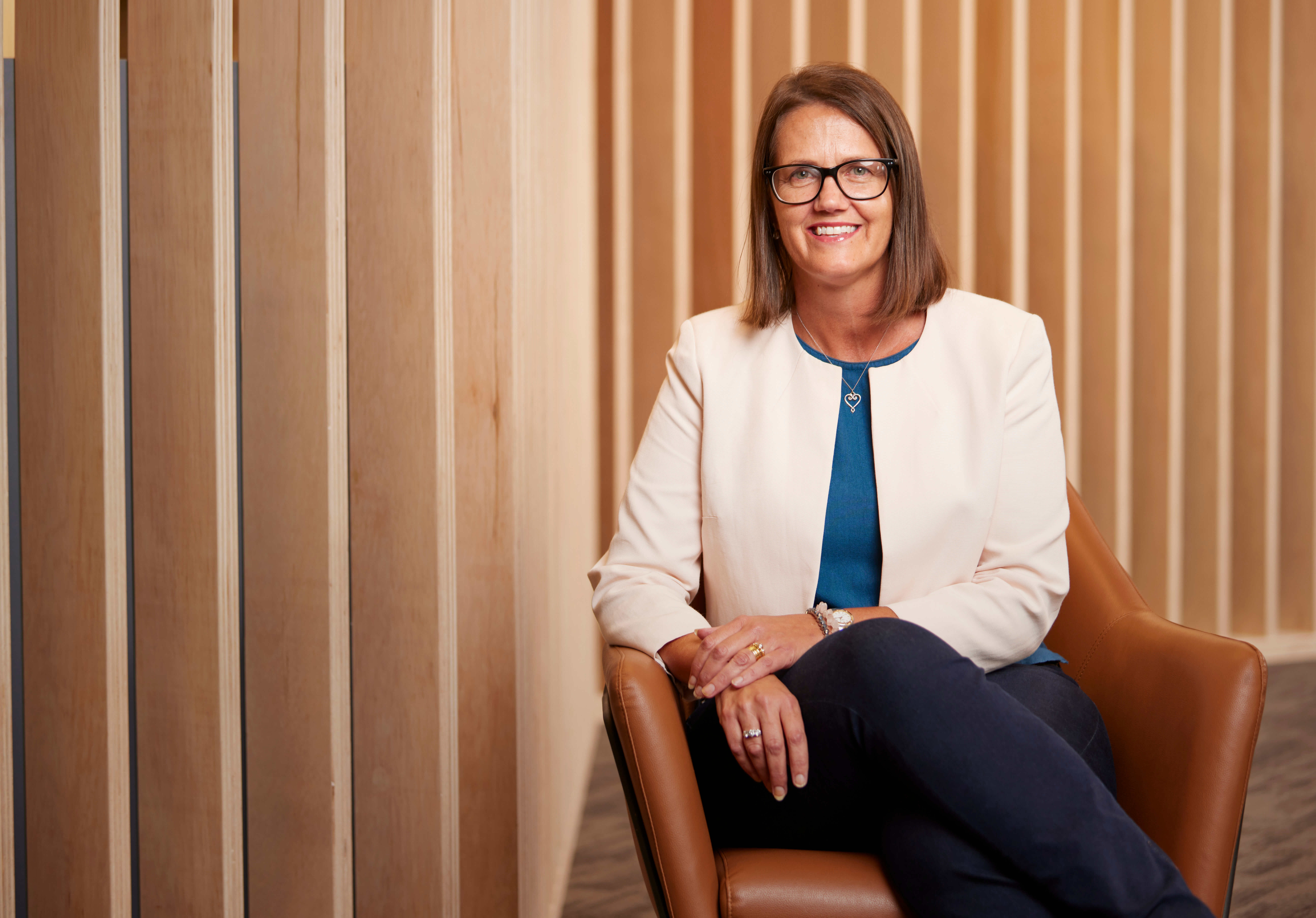 Sharon joined the 5B team in February 2022, bringing with her decades of experience as a finance professional and board member for both listed and private companies across multiple industries and countries.
As a CFO, she has driven financial improvements and strategic direction in sectors as diverse as retail, media and financial services. Prior to joining 5B, Sharon was the chief operating officer at agricultural technology company, Green Camel, where she delivered significant sales and profitability growth.
A keen supporter of organic and sustainable food production, Sharon's interest in green industries was formed in her childhood in country NSW, and refined throughout 20 years of experience in the areas of strategic planning, risk management and financial control.
She holds a bachelor of commerce from the University of Newcastle, an MBA from Deakin University, is a Fellow Certified Practicing Accountant and a member of The Australian Institute of Company Directors. She has also conducted research into sustainable food production systems and is passionate about using her extensive leadership, commercial and financial management experience in the renewables industry.
When she's not driving the profitability of 5B she's at the beach, spending time with family or cooking up a storm and entertaining friends.
Brett Freeman
Chief operating officer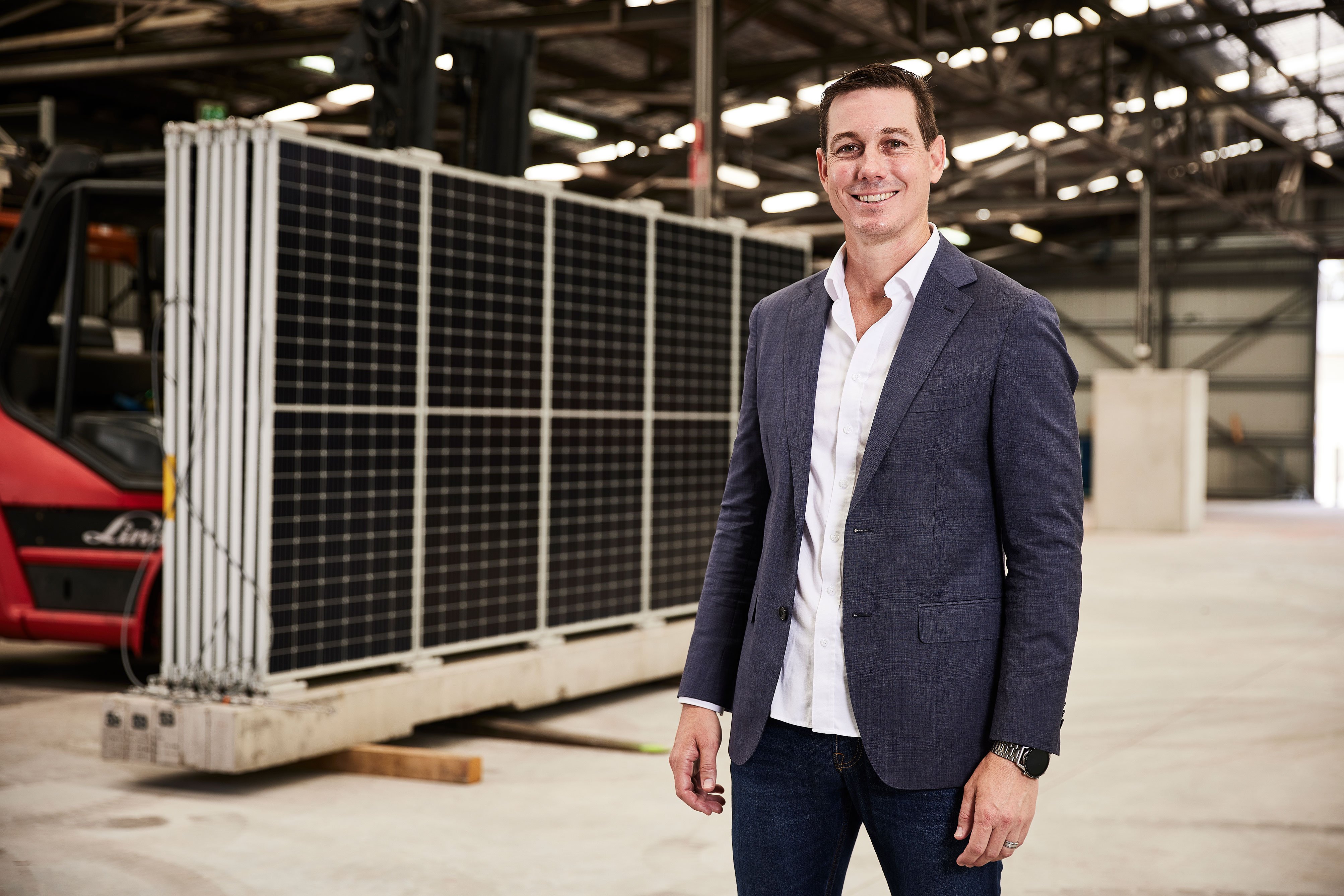 Brett's journey at 5B began in October 2020, working closely with the executive team and board to deliver a robust and thriving 5B ecosystem and marketplace. His aim is to enable profitable growth for 5B and its ecosystem partners while driving the global adoption of renewable energy.
Brett is an experienced commercial executive with a track record of successfully taking global energy and digital solution business units through rapid growth. An electrical engineer by trade, he built his career with General Electric as a global expert in general management and commercial strategy. With his further experience at MST Global, Coca Cola, and Intel, combined with degrees in electrical engineering, computer science and business management, Brett is an elite operator poised to lead teams that will change the world.
Brett's greatest love is spending time with his wife and daughter and is particularly passionate about digital transformation and disruptive technology. He loves collaboration and coffee, two things that often go well together. Brett has been a climate activist since he was 8 years old when he wrote a letter to then President Ronald Reagan encouraging the US government to pay closer attention to the impending climate crisis.
Adrian Turner
Chief technology officer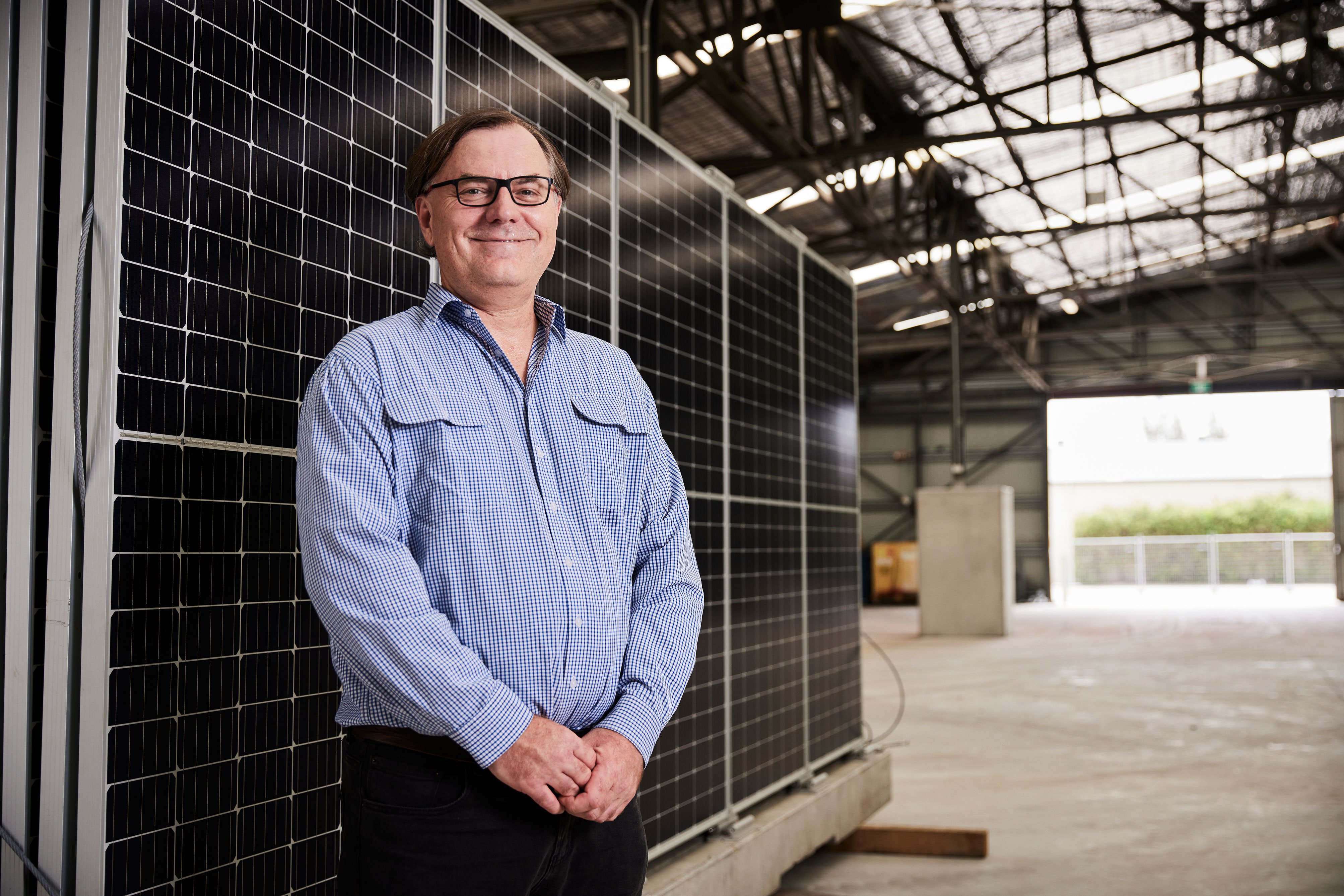 Adrian joined 5B in February 2021 to head up the Sun Cable project, which will see the world's largest solar farm built at Powell Creek in the Barkly Region in the Northern Territory of Australia. He was promoted to chief technology officer in May 2022.
Adrian has been involved in solar research and development since the mid-90s, progressing from engineering management to senior management roles for companies such as Pacific Solar, CSG Solar, TetraSun, First Solar, and Harbour Energy. His focus on accelerating the adoption of solar power includes co-founding TetraSun in 2009, with a mission to break the efficiency-to-cost link that had historically been a significant challenge in the photovoltaics industry. Adrian has played a lead role in the transfer of many unique solar manufacturing processes from early stage development into high volume mass production.
When TetraSun was acquired by First Solar in 2013 he took on the role of director of silicon PV research and development and remained with the company for a further 3 years, before transitioning into PV technology and manufacturing consulting. He has worked across multiple countries including Australia, the US, Malaysia, Germany, Syria, Egypt and Yemen.
Adrian is passionate about accelerating the transition to a renewable future and creating high value jobs for local communities. He enjoys spending spare time skiing, bush walking, diving and generally exploring the great outdoors with his daughter, son and friends.
Matthew Vocale
Chief supply chain officer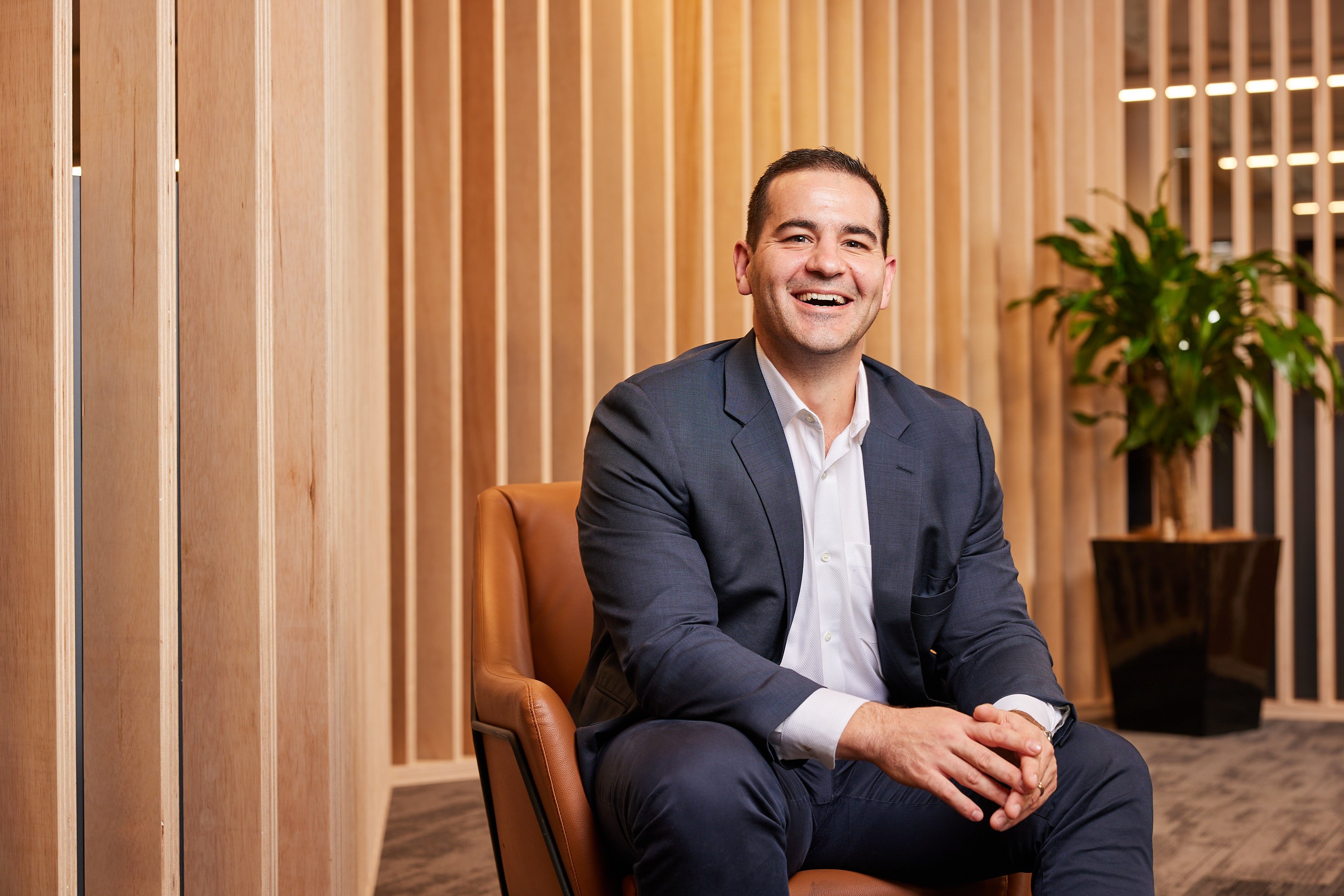 Matt has been with 5B since 2020, bringing with him 15 years of broad industry experience spanning manufacturing, heavy industries and renewables.
Matt is a passionate change advocate and resilient leader committed to creating value through the application of continuous improvement methodologies and delivering practical, sustainable solutions in diverse environments. He likes to think big – developing strategy, realising efficiencies and communicating the future.
Matt is an electrical engineer and holds an MBA from The University of Queensland. He has extensive experience in operational readiness, supply chain design, and product development within emerging technologies. He is an avid reader, lover of music, ukulele enthusiast, and loves tinkering in his home workshop.
Alice Lang
Chief of staff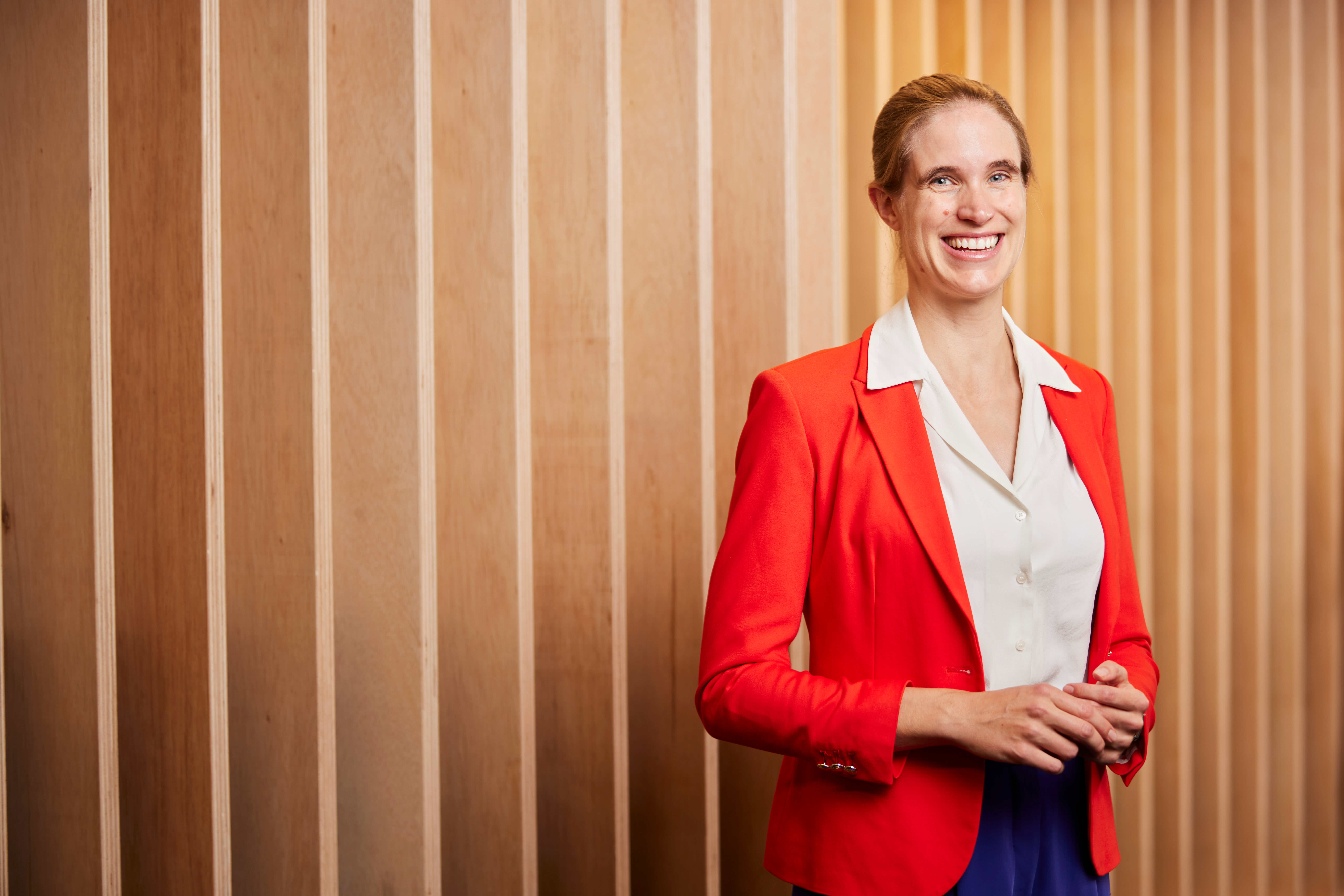 Alice joined 5B in 2021 as head of strategy and has since been promoted to the chief of staff role where she drives business performance and strategy implementation.
Alice joined 5B after 5 years at AGL Energy, where she worked firstly in corporate strategy, then in the future business and technology department, working on the business opportunities needed for Australia's clean energy revolution.
Alice's background is in strategy in the energy industry, having studied photovoltaic and solar energy engineering at the University of New South Wales (UNSW), and philosophy, politics, and economics at the University of Oxford, before joining The Boston Consulting Group. Alice loves getting out for a swim and cooking for friends and family.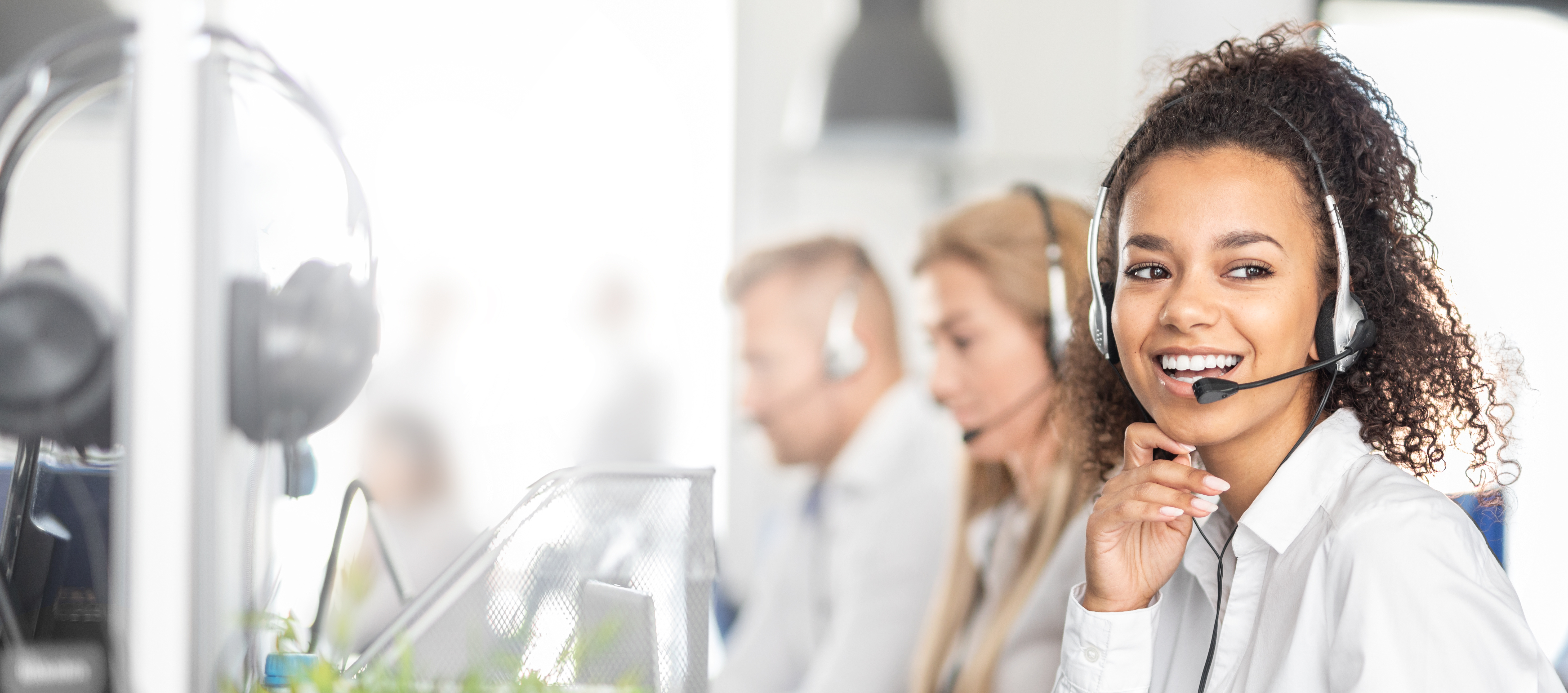 Have a question?
We'd love to hear from you.