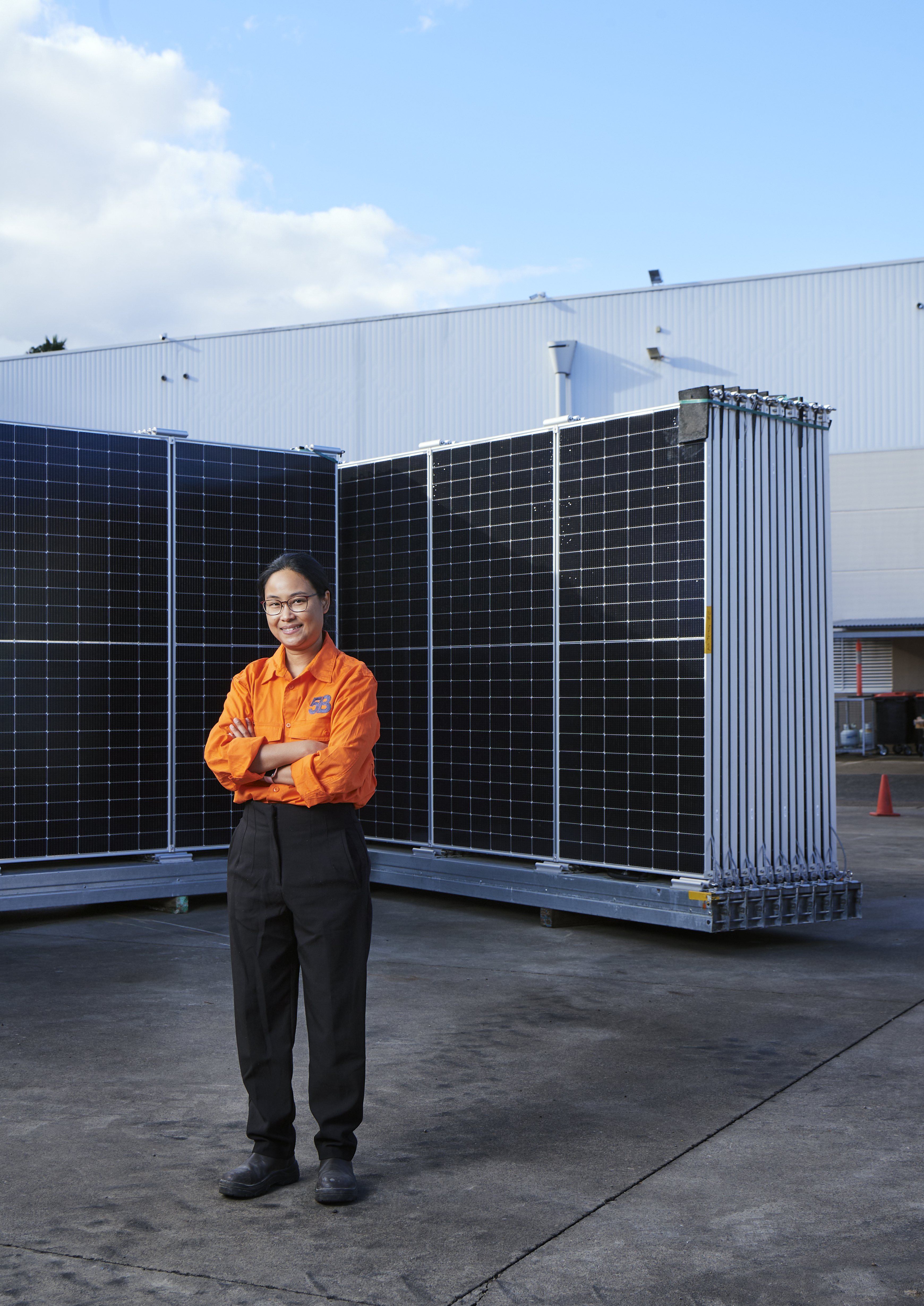 Celebrating women in STEM
Bua Chuasritrakul
Our amazing principal systems engineer, Bua Chuasritrakul, has 20 years of experience working on everything from underground railways in Thailand to ground-breaking automation of thin film solar cell production in Silicon Valley. Now, she is incorporating robots to accelerate 5B's production processes.
In this eye-opening interview, she reveals unbelievable achievements as a pioneer in engineering and the life-changing projects she has worked on.
Bua's career began in Thailand, working on Bangkok's first underground train line, The Metro Blue Line. At the time, she was the only woman on the team, working in a physically and mentally tough environment. She told herself to "just hang in there", a life mantra that has taken her to some amazing places.
Q. What was your first job out of university like, working underground on Bangkok's metro?
"It was very hot. I was responsible for the control system of the air conditioning and ventilation system so I had a lot of pressure to get it done so everyone could be safe and comfortable. Being the only woman on this build also increased the pressure as I had to prove my place. These conditions were a good motivator as I wanted to show my skills".
Bua's perseverance inspires others to break away from expectations that can hinder success. The impact of her work has touched millions.
Q. You've worked on everything from solar panels to defence force projects and Silicon Valley start-ups. What's your favourite project?
"That is really hard to answer. I love everything I've done. But the one that always comes back to me and is such a heartfelt project is a wireless rewards delivery system for K9 police dogs. It rewards them after a successful mission in the field training. Even though it isn't a complex robot it is my favourite because I got to see the payoff for such an important sector in our society. And I got to meet some of the dogs!"
Bua is working on one of our most important projects at 5B, an advanced manufacturing project which will speed up production of the 5B Maverick.
The impact of this ramped up production capacity will resonate throughout the global solar industry. It has the potential to revolutionise the renewable energy industry by transforming the prefabricated, pre-wired 5B Maverick solar array into the iPhone-equivalent of large-scale solar power generation.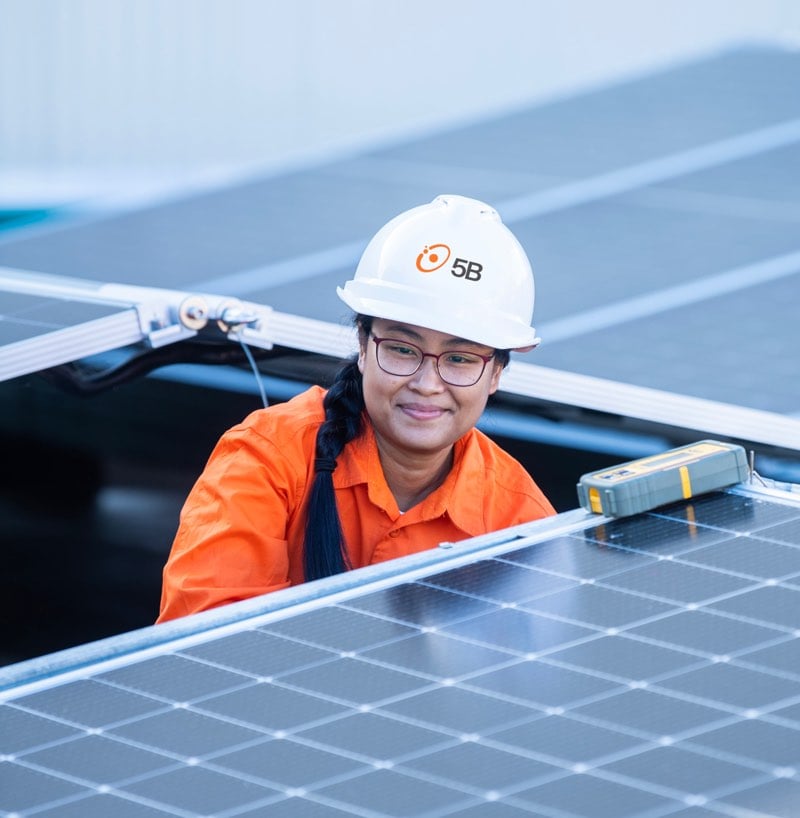 Q. How important is this project for the world?
"Very important. It will create incredible production volume which is so important for the renewable energy sector because we will be able to produce at gigawatt scale and consistently supply this to huge customers. No one has done this before. And there is a huge market for solar energy in Australia and internationally.
Ramping up production is the hardest task for any startup. We cannot be too ambitious and rush it."
Having traversed the globe with her career, Bua has a unique perspective on what constitutes an inclusive culture and how to extract the best from diverse teams.
Q. Speaking up in meetings was hard for you early on in your career. Sharing your views and professional opinions didn't come naturally. How did you overcome it?
"It is important to implement the listening aspect of leadership. Catching up one-on-one with people that have not been heard is really beneficial. Sending an agenda before meetings allows more reserved team members to prepare and formulate questions. It helps them feel confident so that the spotlight isn't so scary."
Want to meet more of our amazing women at 5B?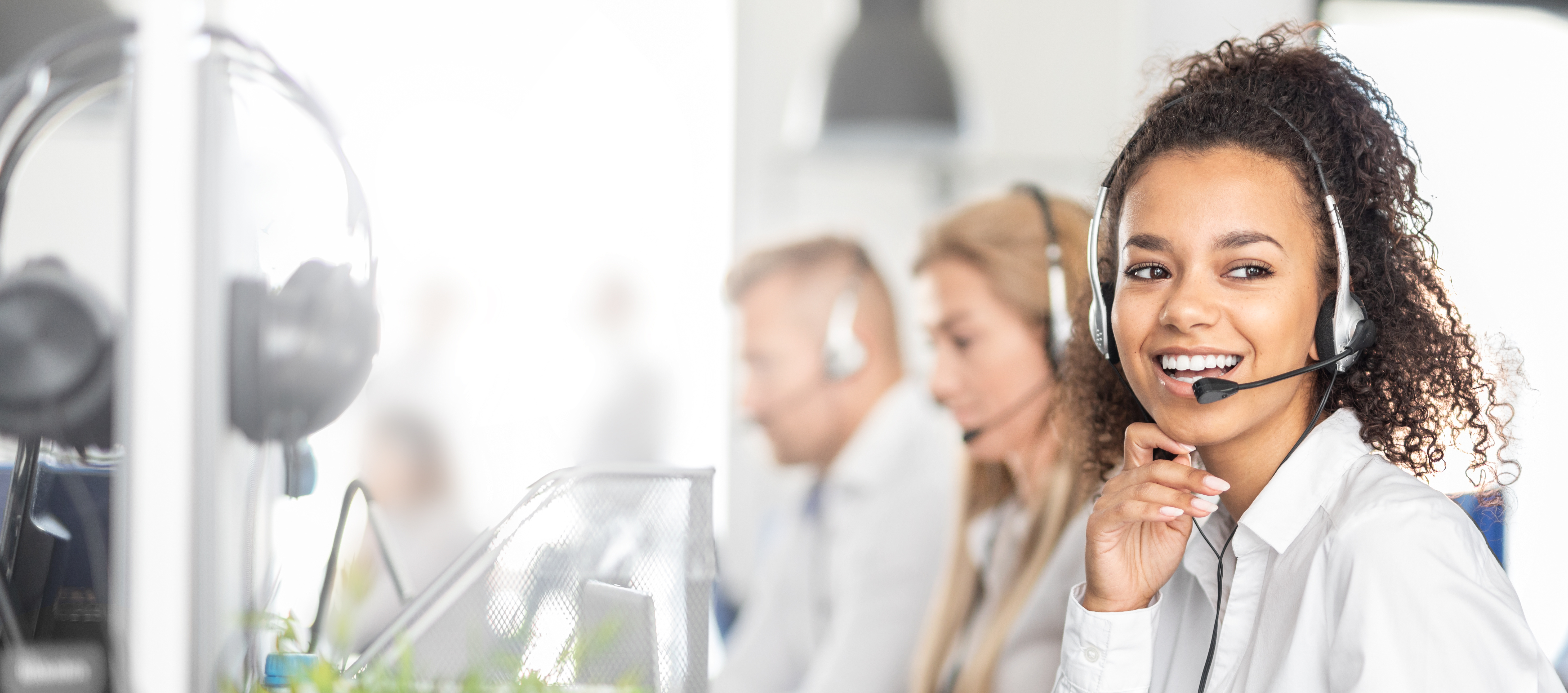 Join our team
We're looking for the best and brightest.