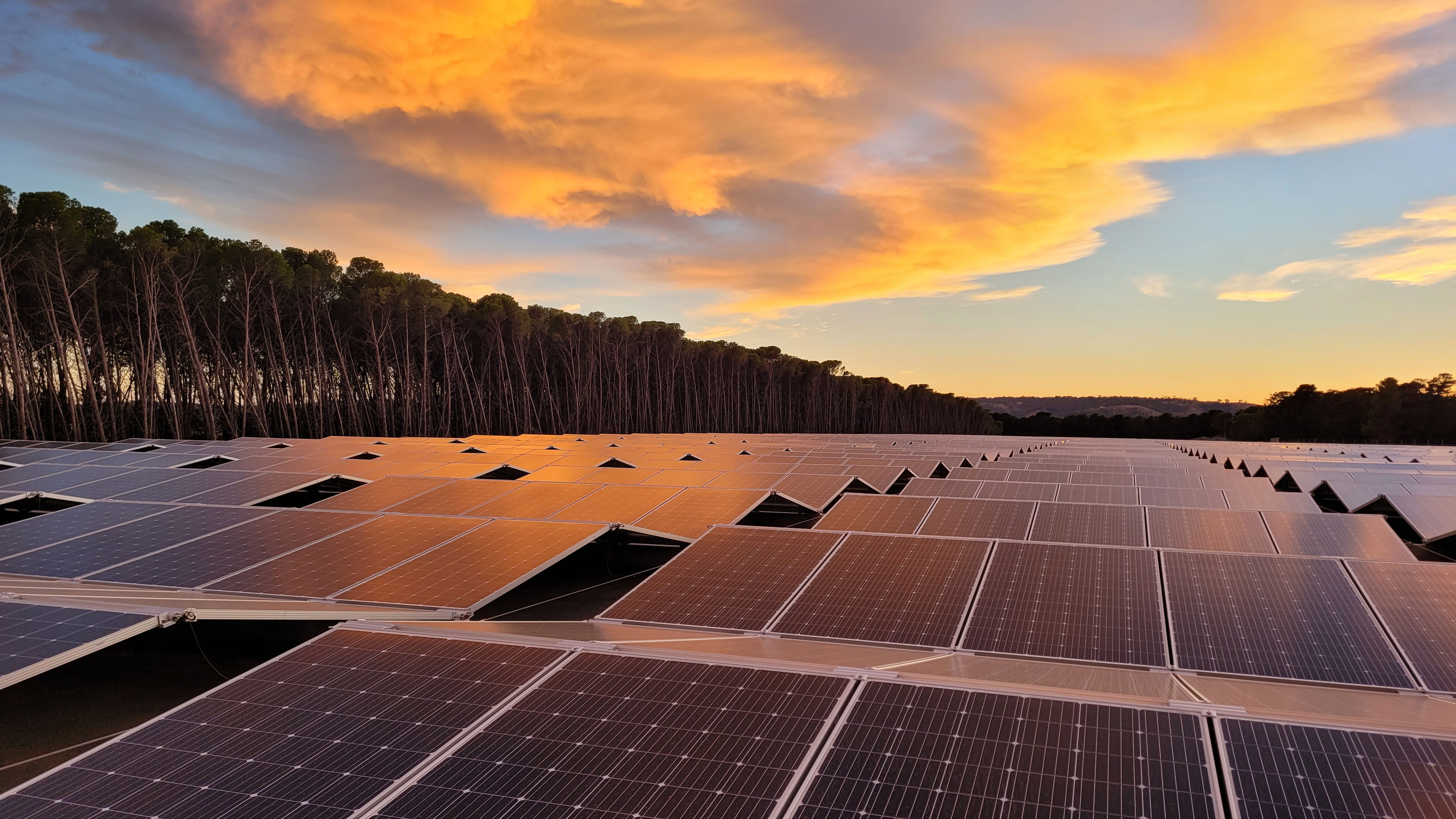 Introducing the 5B Maverick
Simplify solar farm construction with a prefabricated, pre-wired 48-50 kilowatt ground mount array that deploys at high speed.
Large scale. Low touch
Applicable for remote, off-grid, grid connected, and relocatable solar generation, the 5B Maverick can be deployed quickly by small teams. This allows earlier generation at lower cost.
The 5B difference. Factory assembled and tested
Module assembly, cabling, connections and testing are done in our factory rather than in the field. This is a complete step change from the way in which conventional solar technologies are designed, assembled, procured and constructed.

End-to-end process reinvented
Prefabricated in a quality controlled factory.

Easy ship to site. Four 50-70KW 5B Mavericks per 40' shipping container or flatbed.

Shallow ground penetration. No cable trenching.

Rapid deployment with a small crew and telehandler.

Pre-wired plug-and-play integration.
Have a question?
More benefits for EPCs, solar farm developers, owners and operators
5B Maverick vs conventional solar technology
| | | | |
| --- | --- | --- | --- |
| More power per hectare | Lower capex | Maximise investor returns | Unlock land-locked sites |
| Pre-assembled solution | Perform fewer tasks, less time onsite | No work at height or under arrays onsite | Simplified modular, standardised solar PV block and BoS |
| Capex savings | Save on land, cabling, trenching, accommodation, messing, logistics | Reduce ground penetration and geo technical risk | Relocatable allows full system life to be utilised. Reduce investment risk |
| Faster to deploy | Capable of deploying 1 MWp+ in 1 day with a team of 10 | Mitigate weather-related risk | |
| Less waste | Waste onsite limited to the size of a carry on bag | Factory assembly provides more controlled waste processing | Easier site remediation |
How we're made. Global. Local
5B Maverick is proudly Australian-made. Our primary production facility is located in Adelaide, South Australia, complemented by a versatile global assembly model that drives cost efficiencies, increased capacity, delivery flexibility, reduced time to market, project fungibility, and shorter assembly lead times.
The latest. Take a look at our next generation 5B Maverick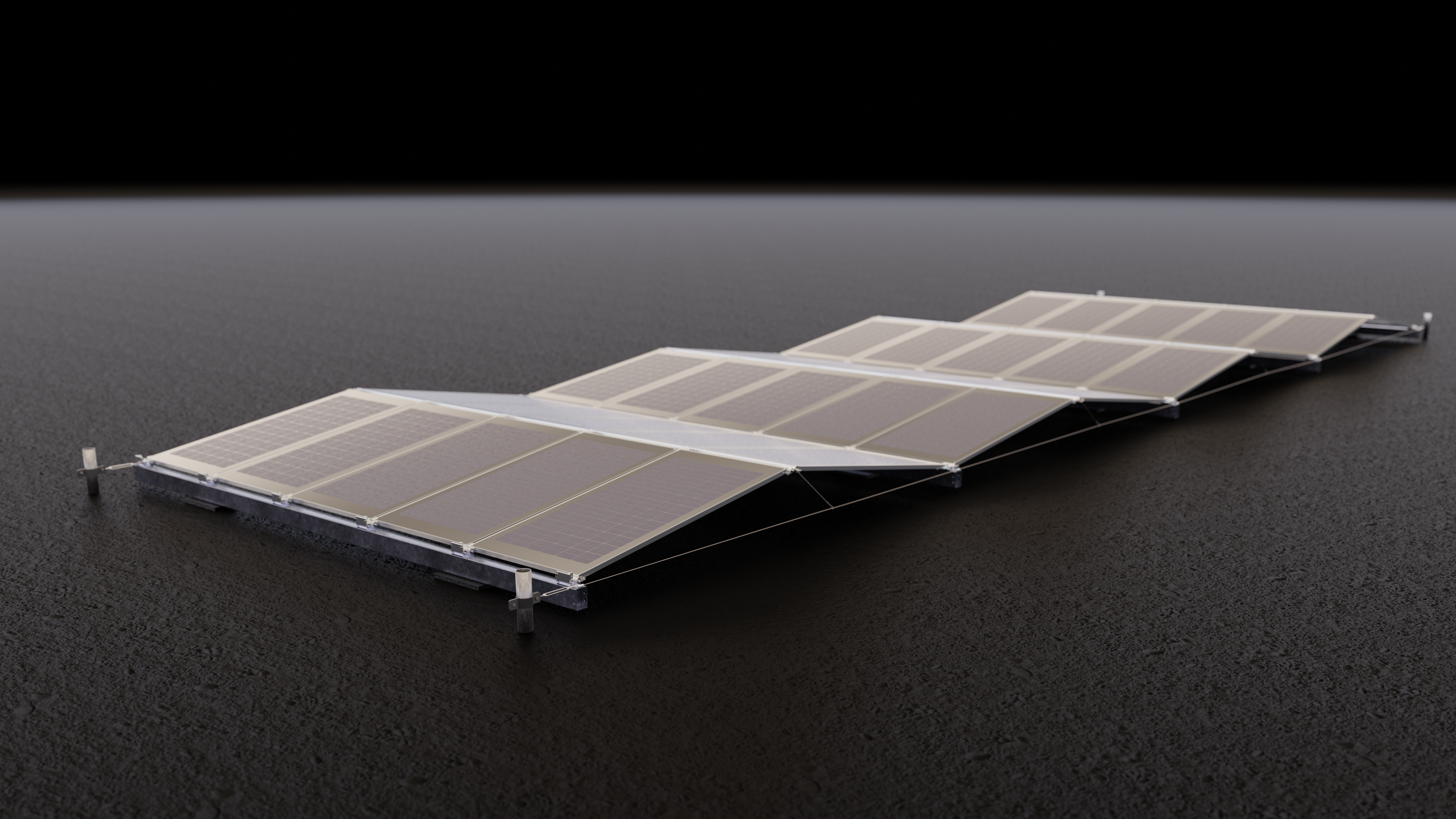 Advanced manufacturing. A 5B Maverick every 30mins
Our Advanced Manufacturing Pilot Line currently under construction represents a step change, not just in 5B's evolution but for the whole solar industry.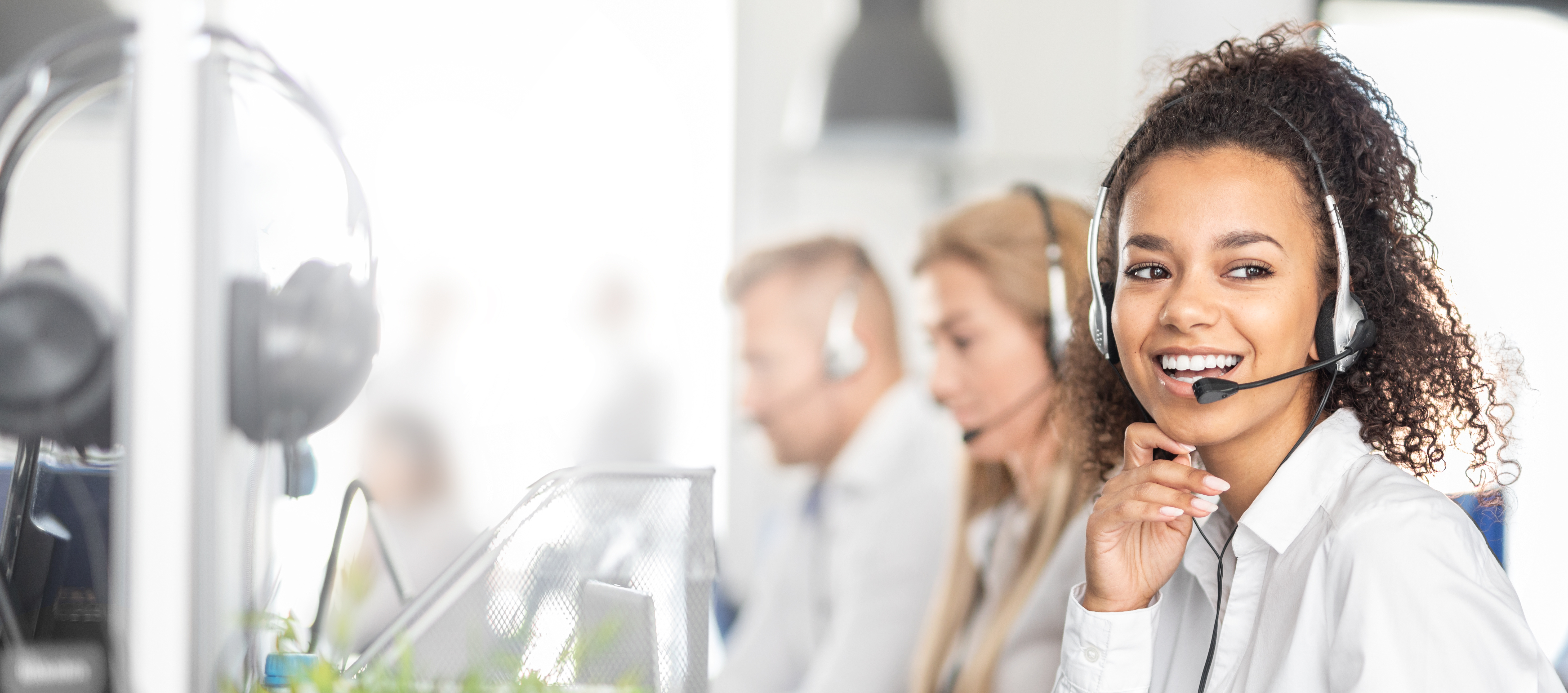 Build your solar farm with 5B
Maximise your investment returns.